We all want to maximize our time and effort. Here are some of the best tools I've found that are guaranteed to make you more productive and time-efficient in your work. Keep in mind that strictly speaking they aren't all marketing tools, but as a marketer, these tools all definitely help me.
12 Marketing Tools Guaranteed to Save You Time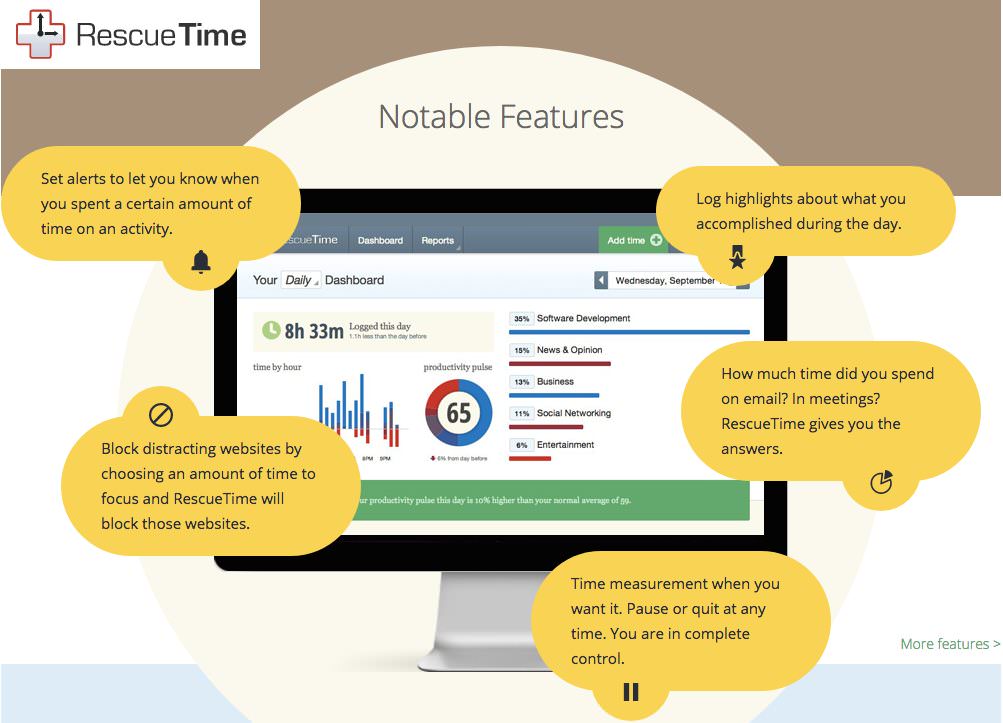 As a marketer, entrepreneur or someone who wants to learn marketing—a lot of people look for tools that help them become more efficient. Why not use a tool that also helps monitor what you're spending your time on and where you're wasting it?
I love using RescueTime for this purpose. It's a great time-management tool that will tell me if I'm spending too many hours or minutes on email, social media, whatever it may be. This helps me identify where I'm wasting my time and what I can do to solve this.
For example, if it shows you that you've been spending way too much time on Facebook, you can then use a plugin that blocks you from going to Facebook during certain times. I've been using this tool for years and it's very helpful.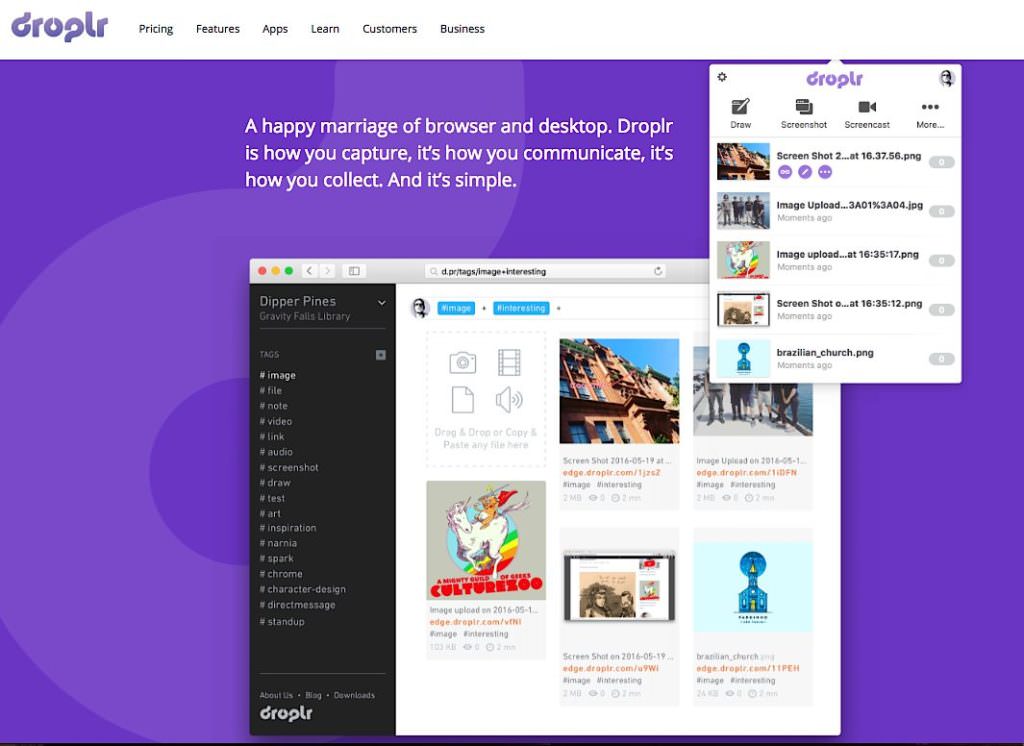 Droplr is an application that allows you to take screenshots and videos which you can then easily annotate and send to people. You might be thinking, "Well, that's not exactly a marketing tool," but I actually use it a lot for marketing purposes.
For example, if I'm showing something to a designer or developer, it saves me a lot of time because it's easy and convenient. I'm going to have the link copied to my clipboard which I can then paste, and there's also a database of everything that I've ever saved and annotated. I love using this tool; it's been indispensable for me.
Related Content: How to Use the 2-Day Rule to Build Habits and Increase Productivity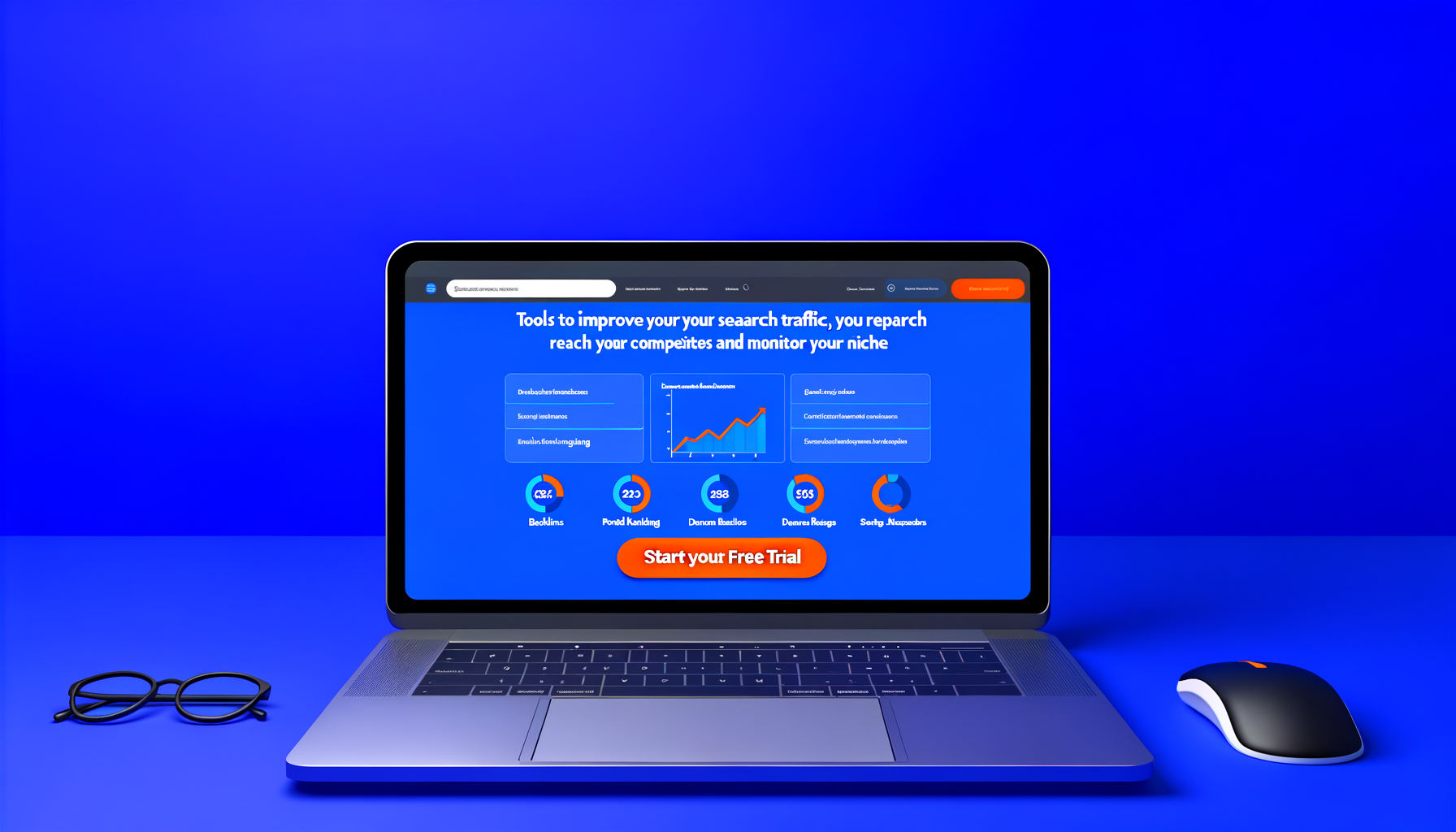 Another big tool I love using is called Ahrefs, which shows us who links to all of our competitors.
I have a team member named Kyle on my Brazilian team. He goes to the top one hundred results in Google for all the key terms we are trying to rank for, creates a list of sites, pulls all their backlinks from Ahrefs and then emails those sites. He's emailing roughly 300 websites a day, five times a week. That's 1,500 emails that he's sending per week.
Ahrefs saves us a ton of time because without it, Kyle would have to be digging manually to try to find his lead to each site.
The other thing we do with Ahrefs is plug in our competitors' URLs and look at the terms that a website is getting traffic from. Another Brazilian team member, Mary, makes sure those keywords are within our content and relevant posts. That way, we can get the most amount of search traffic when we're writing content in Portuguese. We've had to really utilize tools well since we started expanding internationally.
Ahrefs is not that expensive and it makes a huge, visible difference.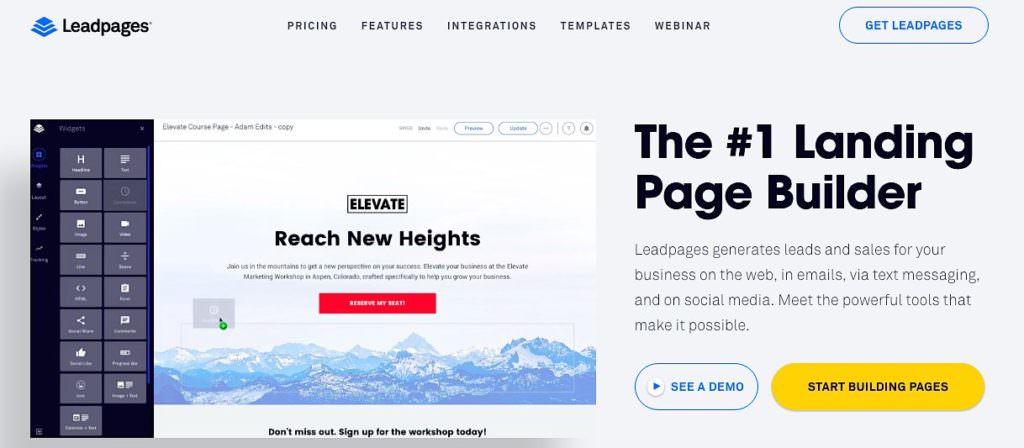 Leadpages is a website that allows you to build landing pages very quickly.
Back in the early 2000s, there was a long process you had to go through to get a professional landing page. You had to find a team of designers, developers and even copywriters. You had to mock up the wire-frames for the landing page that you wanted, get it designed, coded and revised. That's a big undertaking that could take you months.
Leadpages now allows you to make quick landing pages on the fly. They have a lot of templates available and you can sort by conversion rate.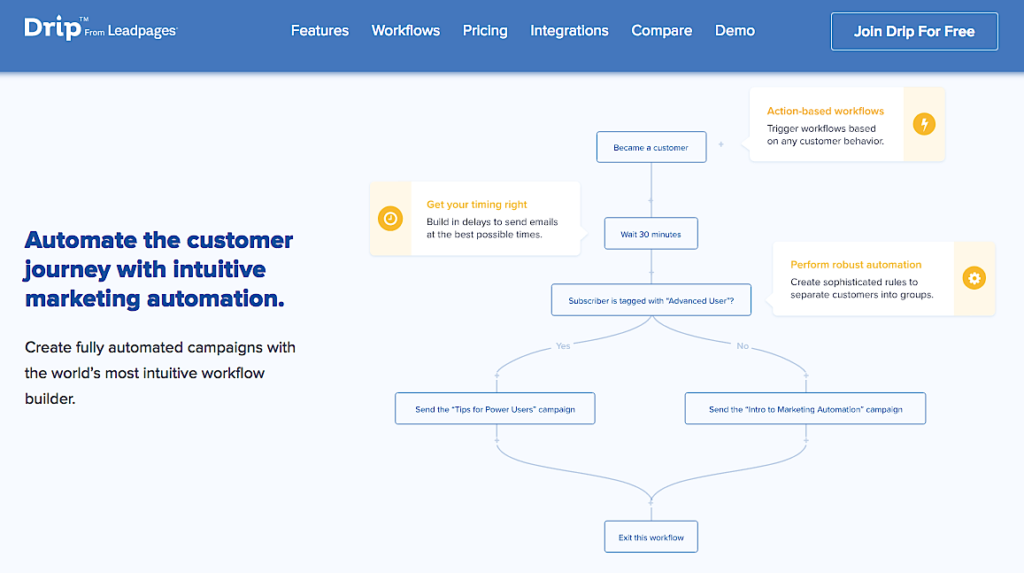 Recently, Leadpages acquired a company called Drip, which is an email service provider that I use. You pay a dollar a month and get up to 100 subscribers. You can do a lot of complex tasks like tagging people, moving people around, placing converted people into lists and moving them to different workflows, etc.
The great thing is that Drip doesn't look too daunting and is actually very easy to use. We're so happy that we moved to Drip, because now it's added a measurable increase to our revenues and we feel a lot more comfortable knowing the right people are getting the right message at the right time.
Related Content: The Best Way to Be as Productive as Possible Every Day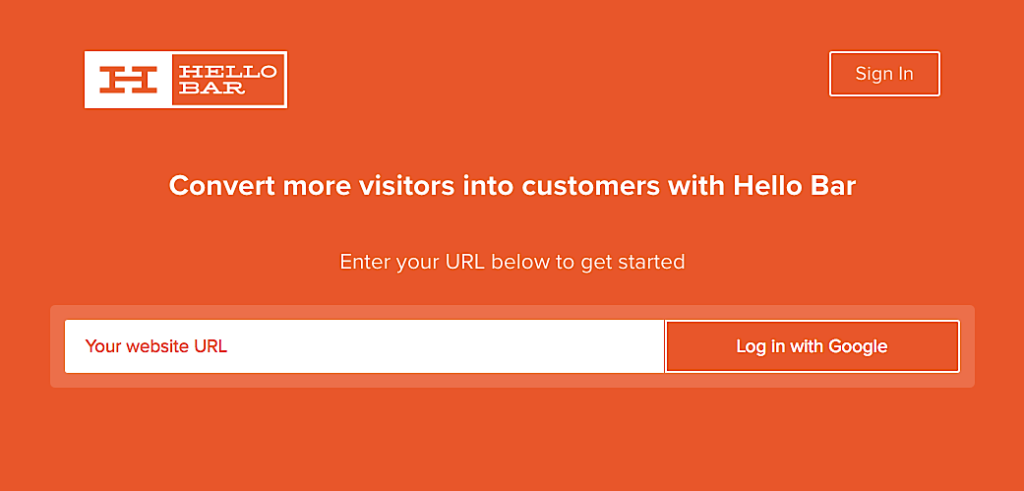 Another free, easy-to-use app that doesn't require a developer is called Hello Bar. You can collect emails really quickly from your blog or website and put up marketing messages like, "Hey, check out this new product" or "free shipping" for an e-commerce site – all without a developer.
It would take me forever to do these things in the past because I couldn't do it on my own, which was so silly. Now, I can go and make a lot of these changes really fast.
Another free tool I really like is called Google Tag Manager. It's been recently updated and getting more and more popular.
It basically allows you to add and remove snippets of Javascript code to whatever pages you want. You don't have to take it to a developer, who probably wants to devote their time to deeper work anyway.
I recommend checking out a YouTube channel called Measureschool if you're interested in learning more about Google Tag Manager.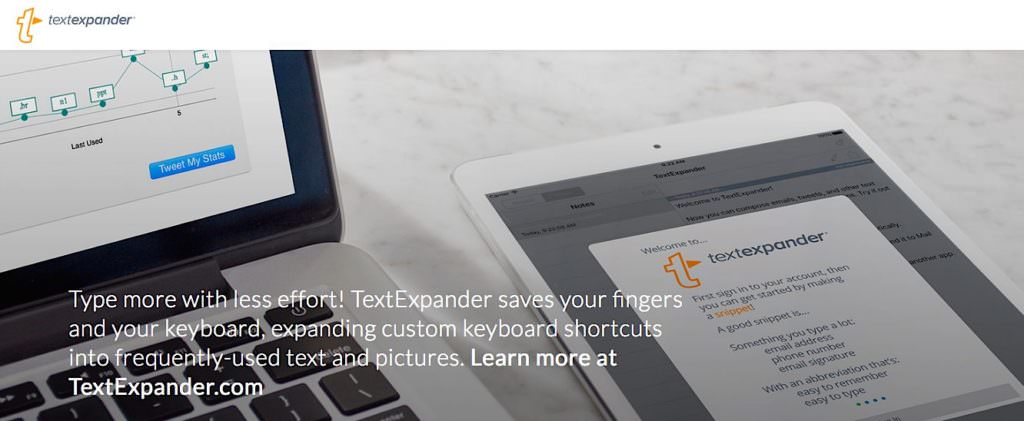 I really like using TextExpander to cut down on my typing. Often, when I'm typing the same thing to multiple people or recruiting somebody for my interview podcast Growth Everywhere, I'm literally saying the same things over and over. I don't want to waste time continuing to type out the same thing or have to manually open up old emails to copy and paste those things.
TextExpander allows me to save these snippets. With just two keystrokes, I can have a whole paragraph come out. This tool has saved me so much time and effort. If you want to use it with your team, you can share snippets as well.
An alternative to TextExpander is Mixmax, which allows you to do things like share templates with others, queue your emails, and even set up automatic follow ups. It's a pretty powerful tool.
Related Content: 10 Ways Successful Entrepreneurs Stay Productive All Day Long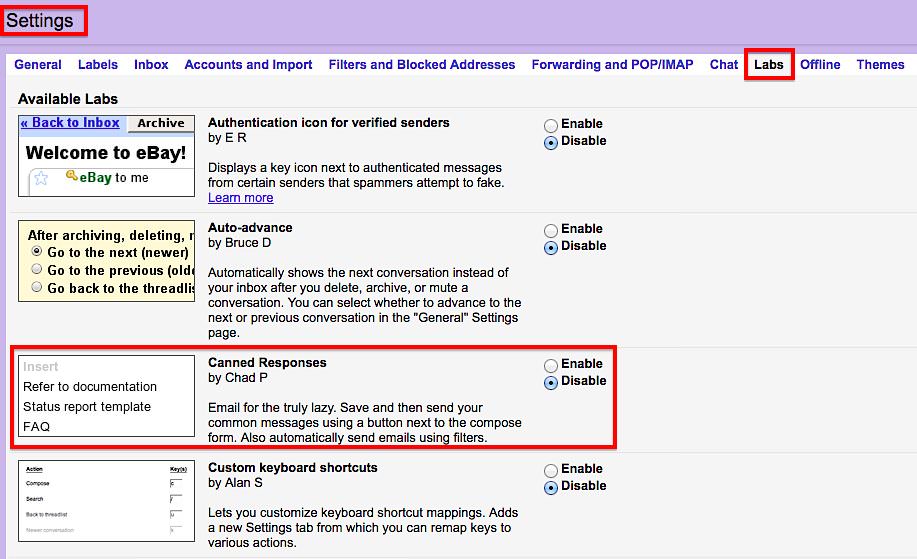 Another tool in the same vein that I love using is Gmail Canned Responses. It's great for when I have to change up the name when sending a lot of marketing emails.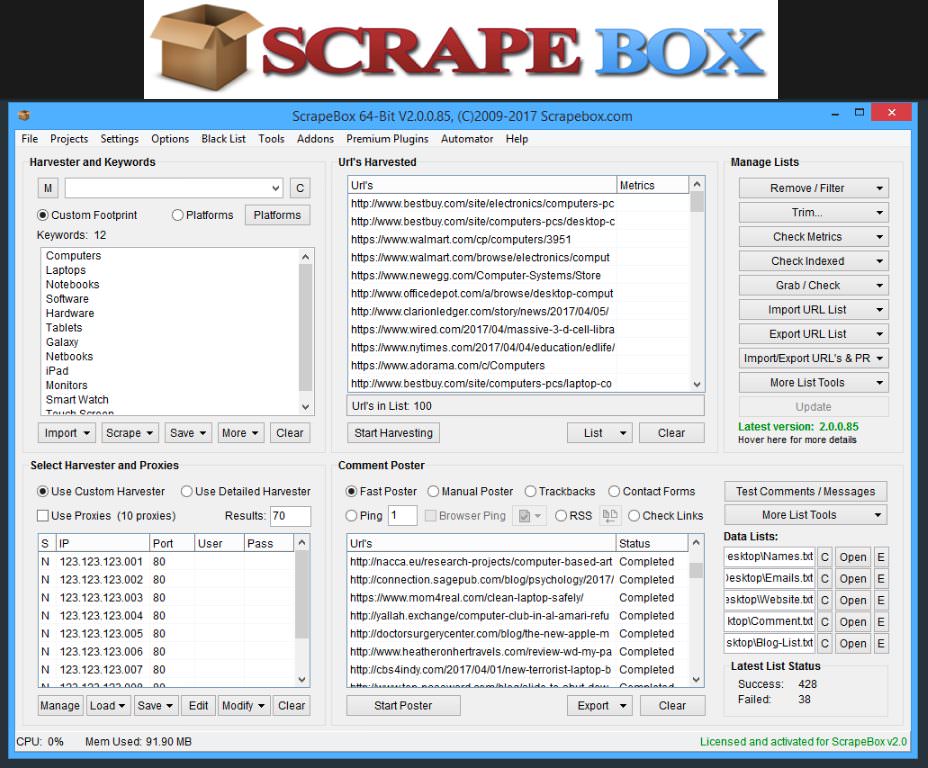 A tool I love using that's similar to email is ScrapeBox. When we're doing link building we'll use ScrapeBox to see everyone around the web who's talked about a specific space.
Let's say you have an online education site and you want to build backlinks. ScrapeBox can say, "All right, here are some keywords and here are all the websites." There are plugins that work with ScrapeBox to pull the website URLs and the person's email address and name.
From there you can use an emailing service like SendGrid and blast out thousands and thousands of emails. Now you can build links at a much quicker pace.

Finally, ScheduleOnce is a fantastic tools to use for scheduling. You give people a link and they can book times based on your schedule. There's a lot of different options within—you can set it up so that people can't book appointments on certain days, or even set a booking widget on your site.
With all these amazing tools in your arsenal, you'll be a pro time-saver in no time. Let us know what your favorite time-saving tools are!
This post was adapted from Marketing School, a 10-minute daily podcast in which Neil Patel and Eric Siu teach you real-life marketing strategies and tactics from their own experience to help you find success in any marketing capacity. Listen to the podcast version of this post below: