The beauty of an online business is that it tends to be easier to scale than most traditional business models. However, in the case of Software as a Service (SaaS), some owners may find it difficult to both maintain a quality product and keep up with day-to-day operations.
Successful business owners know when and how to delegate to third parties. That means identifying areas of your business that don't need your personal touch, and then finding the right person, agency or service to do it for you.
Here are three typical SaaS business operations to consider outsourcing:
1. Marketing
You built your business based in part on a brand identity designed to attract your target audience. "Build it and they will come" may work for a ballpark in a cornfield, but not so much in a SaaS business. You need marketing experts to create and promote your content to generate customer interest and increase sales. This expertise is easily outsourced either to individual freelancers or agencies.
It's not just that it frees the business owner from hands-on marketing execution; it also brings in an outside, expert perspective from those already highly skilled in such areas as:
Content design and production. Third parties can easily write ad copy and website content, create engaging infographics, shoot expert videos and design user-friendly, eye-catching websites.
SEO. Search engine algorithms change so frequently that it's not a set-it-and-forget-it task. Hiring someone to do your SEO research, implementation and maintenance is well worth it, especially if you're not an SEO wiz yourself.
Social media. This is a marketing effort that requires continual effort and consistency. Unless for some reason you have the time to engage users on Twitter and Facebook, outsourcing is more affordable and certainly less taxing on time that's better spent elsewhere.
Read More: Timeless Optimization: Future-Proofing Your SEO
Outsourcing marketing functions is fairly typical among startup companies, particularly when you consider that the cost for a full-fledged marketing team with the necessary skills and knowledge can easily run into six figures. As pointed out in Forbes, smaller and newer companies also find it difficult to acquire top-notch, in-house talent because competitive opportunities elsewhere are just too plentiful.
2. Development and Product Maintenance
Whether or not to outsource product development and maintenance is a little more problematic than something like marketing or administrative support, particularly when deciding whether to go offshore.
Typically, routine IT development activities are outsourced overseas to take advantage of lower labor costs. While you are losing some direct control, off-shore developers are significantly less expensive than local contractors, not to mention direct employees.
The argument against outsourcing is that "hired hands" have much less invested in the company and therefore are less motivated to go "the extra mile" to achieve superior results. This might be exacerbated by offshore outsourcing where contractors have even less direct connection to you and your company. Potential cost savings may be offset by gaps in communication, performance lapses or poor quality of work that can result from hiring people who lack first-hand knowledge and experience about your company.
This is an area that has a direct bearing on your products and services. Perhaps the best rule of thumb here is what many manufacturers have learned: Offshore outsourcing can save you time and money when it comes to basic repetitive tasks that don't require independent thinking or unique expertise. In those cases, you want someone closer to home, and possibly in-house.
That said, there are always certain skill sets you need for only a short time or for a particular project. Then it's almost always best to outsource.
And keep in mind that the counter argument here is that contract employees are highly motivated to please you in order to retain you as a source of work, precisely because they are not guaranteed a set amount of hours.
Read More: The Statistical Case for Company Culture [infographic]
3. Customer Service
There's a similar problem with whether to outsource your customer service. Quality of customer service can make or break a SaaS company (some estimate that as many as 90% of customers who experience poor customer service become ex-customers), so this is definitely not an area where you should cut corners. Take certain proactive steps first and consider outsourcing as a last resort, for special situations only.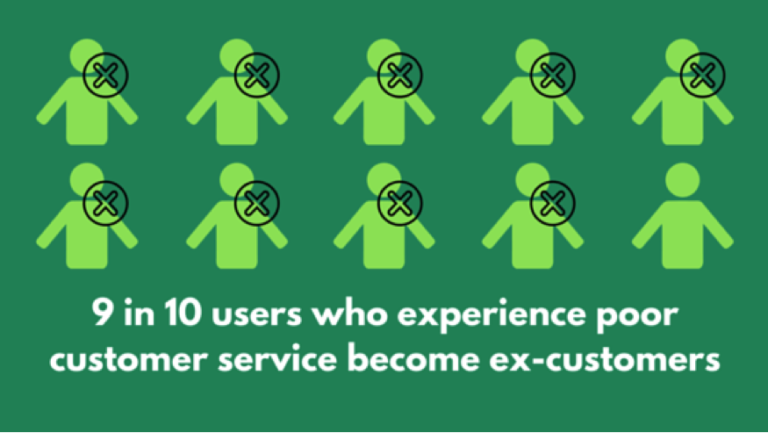 If customer support is a time-consuming task for you or your team, first examine your support tickets closely to identify any bugs, as well as missing, hidden or confusing features on your website. Take a look at any consumer data you have that can tell you what your users are searching for on your site. For instance, keyword searches can be insightful, as can content page navigation. Once you identify the most common issues, update your FAQ page to address them, and consider upping your in-app support.
Self-service is the most cost-effective way to provide customer support. Indeed, most of your customers are not only used to working out issues themselves, they prefer it—according to a Pew study, 91 percent of those surveyed favor referencing a knowledge base over contacting a company.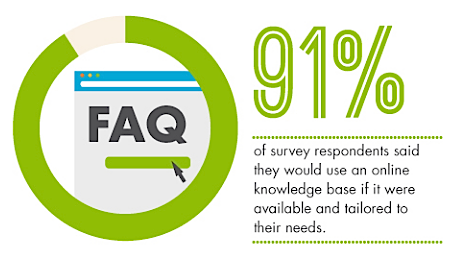 The time you spend developing an easily-accessible and understandable knowledge base more than pays off in reducing your customer service. Moreover, the time you spend fixing bugs and problems not only reduces the strain on providing customer service, it results in a better product.
There will always be times, of course, when customers need to speak directly to you, whether by voice or an online chat. The last thing you want to do here is contract offshore because language and accent differences can be frustrating.
If you absolutely cannot spare your technical people to provide customer service, make sure contractors are thoroughly trained in your products—there's nothing more annoying to a customer who has to wait for an answer while a rep is obviously scrolling through help pages. This does not inspire a lot of confidence in your brand. Still, that may end up costing you just as much as hiring in-house staff, so it might be best to reserve outsourcing customer service for slow periods only, or consider using automated voice and chat systems for those times.
How to Make Outsourcing Work
Whatever you've decided to outsource, you need to make sure it actually saves you time and money. Here are some things to consider:
Whether to hire a firm or an individual
Independent contractors can be less expensive, if only because you aren't paying an agency's overhead. Individual contractors carry certain risks, however, particularly if they work on-site. There are strict IRS rules for determining if someone is in fact an employee, regardless of whether or not you've hired them as a contractor. If you provide the contractor with equipment and office space, pay an hourly wage or weekly salary, and require a certain number of hours per week, the legal argument is that you are treating these people as bona fide employees, and thus are responsible for providing the same benefits as you do to regular workers.
Given that the whole point of contract workers is to eliminate employee overhead costs, it's best to use a third-party agency to avoid such a contention. However, if the project is short-term and work is performed off-site, the independent contractor who has the precise skills you need could be the better option.
Where to find vendors and freelancers
Finding the right talent can be time consuming and overwhelming. A great way to start is to reach out to people you know who have outsourced their work before. Referrals are generally reliable and provide direct experience from a previous employer. Posting an ad on job sites like Indeed is always an option for freelancers to find you. There are also online platforms, such as Upwork, specific to connecting remote professionals to companies. If these options don't work for you then signing up with an agency will connect you to their already established network of talent.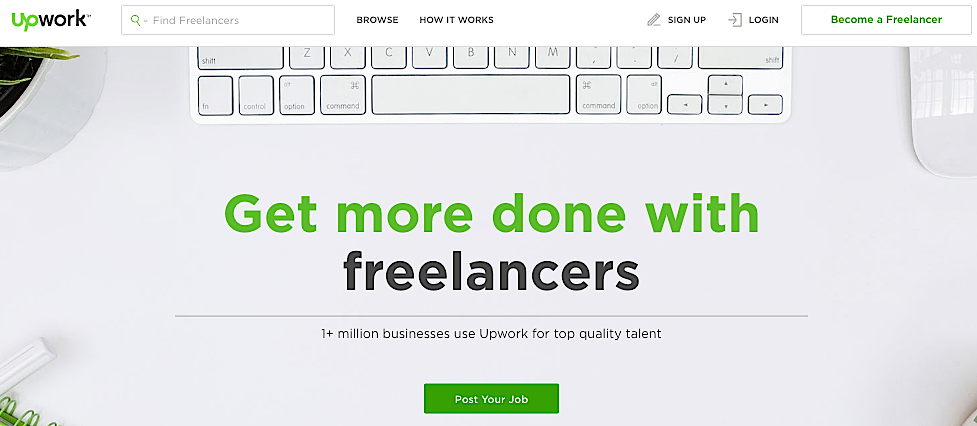 Making sure you feel comfortable
Check for references, industry experience and customer service levels. Ever hire a carpenter who doesn't show up as expected because a bigger project came along and your small remodeling efforts got put on the back burner? Outsourcing firms can be guilty of the same. There's always a certain level of trust involved when working with new people, but the more up-front due diligence you do means less time managing them later, never mind the possible aggravation if things don't work out as planned.
Defining the terms and length of engagement
Though it's much easier to end an outsourcing relationship than dismiss an employee (or reconstruct an internal organization), it's always better to set clear expectations and the consequences if they are not met.
Particular things to keep in mind are the handling and control of customer data, as well as vendor responsibilities to manage the termination of a project and/or transition of responsibilities to other entities. This can help you avoid termination fees, as can limiting the contract to a fixed-period—it's easier to say goodbye at the end of a six-month contract, as opposed to trying to terminate an open-ended agreement.
Final Thoughts
Outsourcing is more than a way to cut costs—it's how to efficiently run a business.
If you are about to sell your business, of course you want to make your bottom line as attractive as possible. Outsourcing is one way to achieve it. More importantly, it's a way to run your company efficiently and achieve your goals from start to finish. In advance of a sale, a buyer will look favorably at a passive business model and an owner who has made strategic choices about which operations to outsource.
Of course, reducing the amount of time you spend on your business is just one step toward developing a business exit strategy. You'll need to examine the whole picture – including traffic, finances, technical, operational and legal – to determine what's needed in order to set yourself up for a successful sale.