Unless you've been living under a rock, you know that data is a pretty big deal in modern business and marketing. It fuels business intelligence in virtually every industry and is showing no signs of slowing down.
First, here's a quick definition:
"The term Business Intelligence (BI) refers to technologies, applications and practices for the collection, integration, analysis and presentation of business information."
By 2020, the world's data storage is predicted to reach 40 zettabytes of data (that's 40 trillion gigabytes)!
The problem that many companies face is the struggle to manage their data correctly. As your company scales, consumer data reserves can quickly mushroom out of control, so now everyone from the one-person startup to corporate enterprises is frantically scrambling to adjust their business model to make the most out of data.
After all, data is only as good as the tools and personnel you have in place to analyze and leverage it.
Click To Tweet
With that in mind, business intelligence platforms are destined to assume a more central role in enterprises in the future. In this article, we'll explore business intelligence trends, as 2020 is sure to see more companies look beyond basic analytics tools for comprehensive solutions.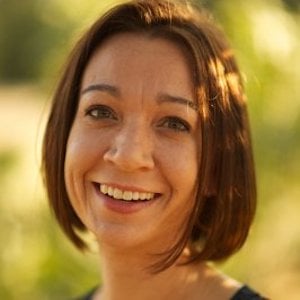 Kim Cooper
Director of Marketing, Amazon Alexa
Single Grain enables us to increase our impact without increasing our headcount
7 Business Intelligence Trends You Can't Ignore
Rapid changes in artificial intelligence (AI), machine learning, and automation are shaking up how businesses use data. If you want to give your company the edge with data-driven solutions, read up on these seven business intelligence trends.
Trend #1: There Will Be New Avenues for Data Discovery
Not so long ago, businesses relied on email subscription forms and surveys to collect consumer data online. Times have changed: Today, the thriving market for IoT (internet of things) devices serves up a vast array of channels through which to collect data.
AI and data investor Matt Turck calls it "the datafication of everything," asserting that as more people go online around the globe, it becomes possible to analyze and catalog information in a way that AI systems can segment and use for business purposes. Take a look at his 2019 Data & AI Landscape (you'll probably need to click here to zoom in):
In 2023, business intelligence analysts will have access to more data sources than ever before, and gives companies rich reserves on which to guide their operations, marketing and sales decision-making.
The downside of this influx of discovery channels is that brands must work harder to protect their data. A report from Forbes revealed that over 4.1 billion records were compromised in the first six months, with most of these exposed in just eight separate data breaches.
New channels may generate results for enterprises and data analysts, but they also present opportunities for hackers and cybercriminals. Learning how to both harness data and safeguard it is sure to be an ongoing challenge in the next year.
Dive Deeper: The Future of Data Science & Predictive Modeling
Trend #2: More Organizations Will Use BI Platforms
With multiple channels to manage and a myriad of ways to market your products and services, the job of analytics tracking is fast becoming a gargantuan mission. As a result, many companies are looking beyond the basics of Google Analytics for a comprehensive business intelligence solution like Amplitude: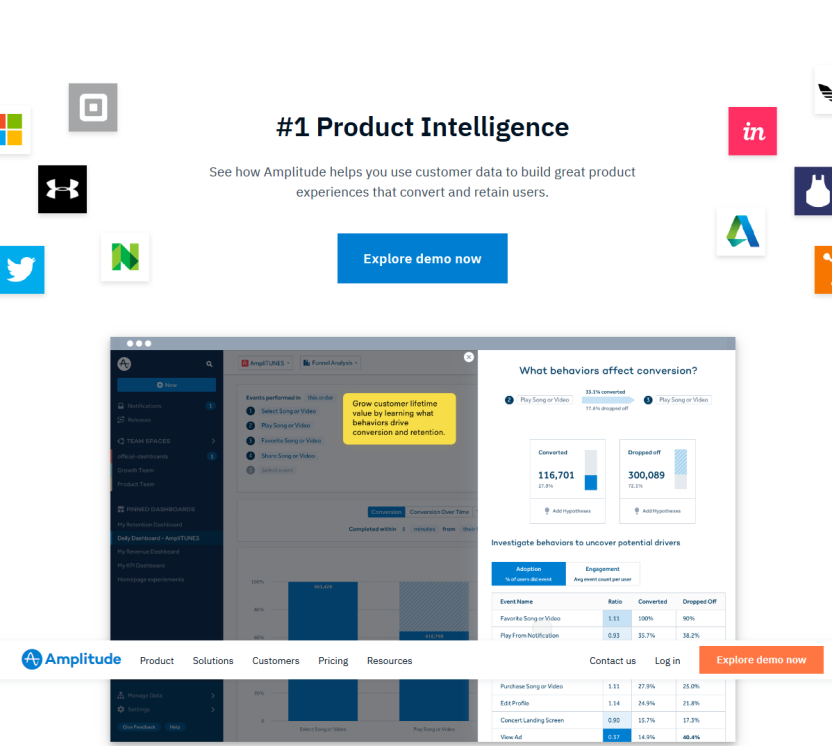 As Neil Patel puts it, a business intelligence platform is:
"A central place where you can tie in all your data and make better-informed decisions so you can optimize for your lifetime value instead of your short-term income."
There are many business intelligence options, both paid and free, such as:
Google Data Studio (Google's reporting solution for power users who want to go beyond the data and dashboards of Google Analytics)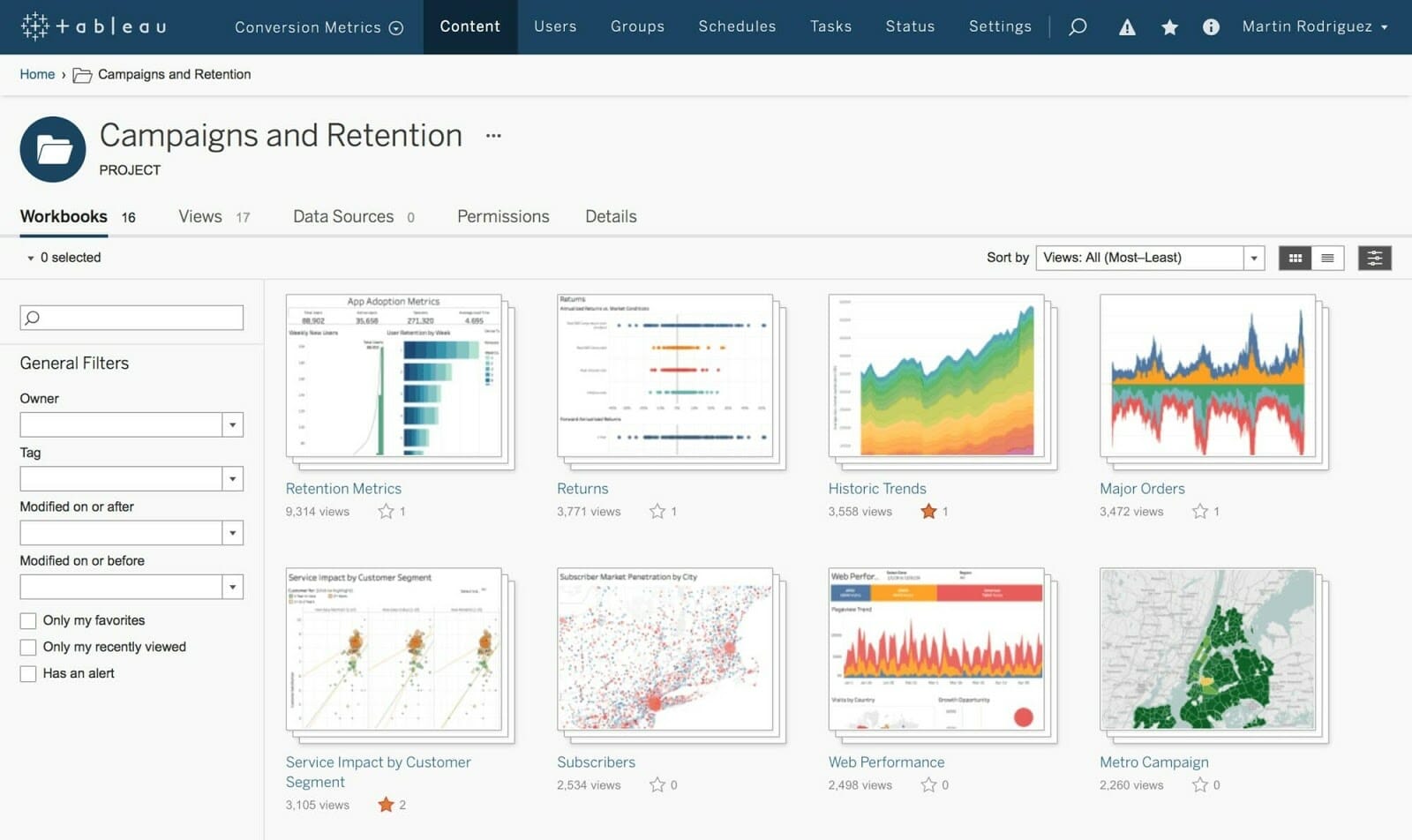 Trend #3: Predictive Business Analytics Will Grow
Modern marketing and metrics go hand-in-hand, so if you're not investing in better analytics, you'll struggle to drive the results you want to see.
The problem, however, is that the customer journey is more complex now. We live in an omnichannel age where the average consumer engages a brand on up to six touchpoints before making a purchase: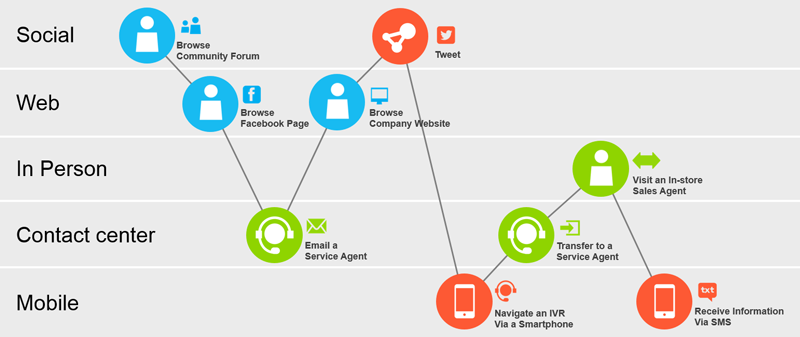 Some of these new tools use AI to predict events more accurately by employing predictive analytics to identify subtle relationships between seemingly unrelated variables.
Predictive analytics leverages AI-powered algorithms to help data analysts forecast future business outcomes.
In 2023, big data technology will be one of the most significant business intelligence trends as more companies embrace the data-driven age to improve their processes and workflows.
Click To Tweet
If you need any proof of its power, look no further than Amazon. The retail giant uses business intelligence to analyze consumer behaviors and predict their purchases ahead of time. Ultimately, this allows Amazon to improve their supply chains, thus reducing shipping times for customers.
Dive Deeper: How to Use Predictive Analytics for Better Marketing Performance
Trend #4: Natural Language Processing Will Get Smarter
Natural language processing (NLP) is a crucial aspect of business intelligence now. Also known as conversational analytics, this AI technique trains computer software to accurately process language and model it in a similar way to how humans read (hence the word "natural").
Here are a few types of NLP that you probably encounter on a regular basis:
Speech Recognition: Converting spoken words into data a computer can understand. This is the NLP technology you use every time you ask Siri, Cortana, Echo or Google Voice a question.
Machine Translation: Translating text from one language to another. This is the tech that underlies translation apps like Google Translate.
Natural Language Generation: Outputting information as a human language. This is the tech you use every time Siri or Cortana answers your question.
Semantic Search: Closely linked to speech recognition, as above, this allows you to ask natural questions of an app like Siri, rather than having to formulate your question in a particular, unnatural way.
Machine Learning: Machine learning is a whole other topic, but essentially, it uses the data that NLP interprets to "teach" itself about future actions.
Developments in NLP over the past few years have changed the way that marketers use data, improving the collection and extraction methods significantly.
Leading business intelligence platforms, including Microsoft's Power BI and Tableau, have integrated NLP features, such as semantic search. This user-friendly tool allows people to pose questions in natural language, and then the platform will scan the data and report back information.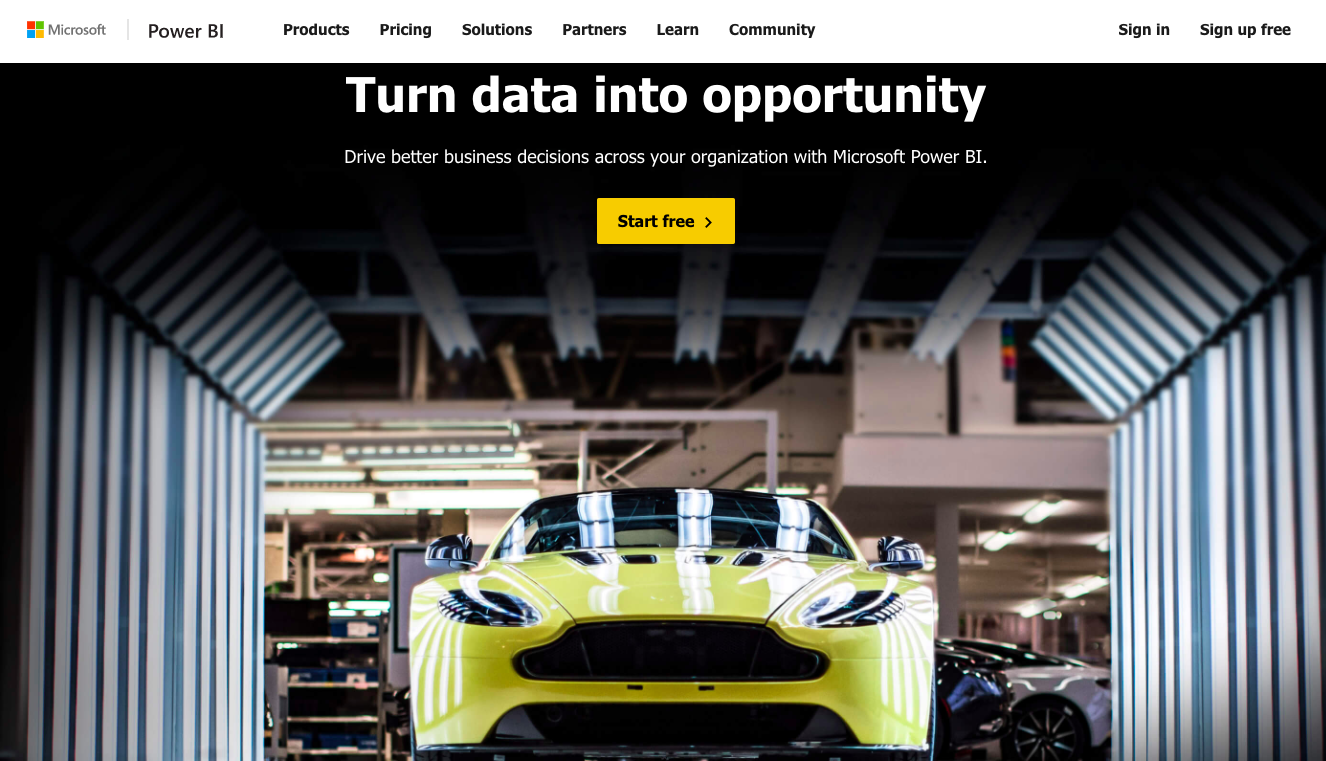 In the past, data analysts would have had to comb through thousands of documents to search for specific data points. Now, with advances in NLP, data extraction is exponentially faster and much easier. These developments have led some experts to claim that NLP is the future of business.
Dive Deeper: The Effects of Natural Language Processing (NLP) on Digital Marketing
Trend #5: Augmented Analytics Will Make Business Intelligence More Accessible
According to Gartner, augmented analytics is one of the top data analytics trends to watch out for. With data analytics inherently linked to business intelligence, we can expect growth in augmented analytics to have an impact on BI platforms.
In essence, augmented analytics incorporates AI techniques and machine learning-based automation to augment human intelligence and provide contextual awareness: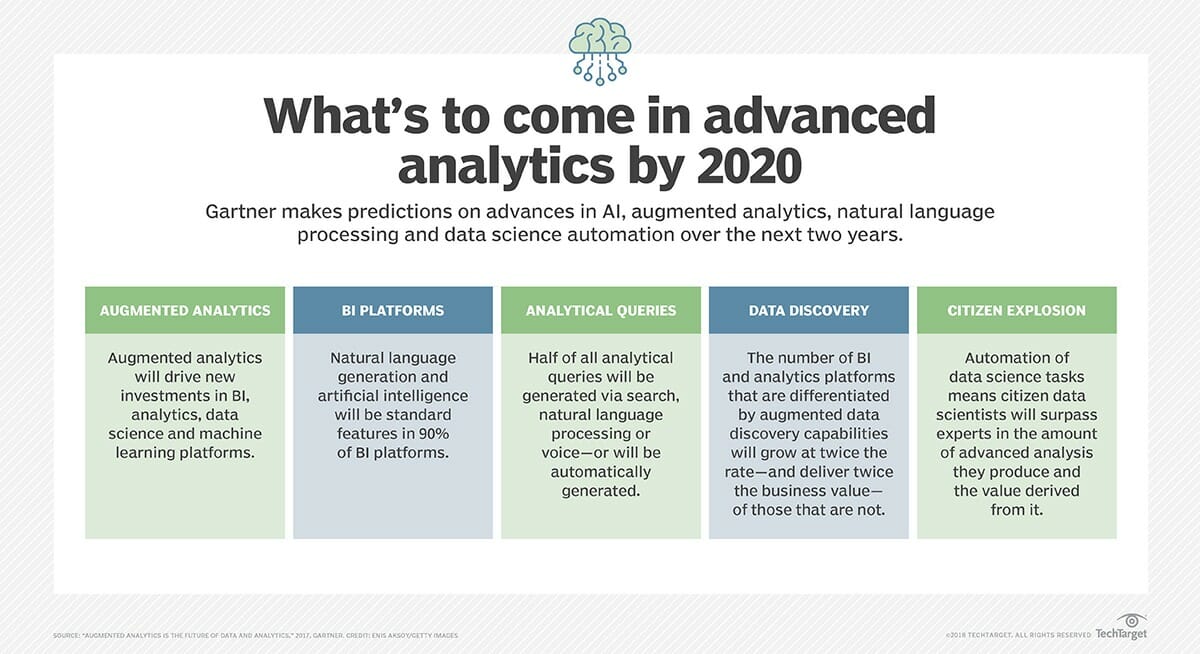 With that in mind, you may wonder if the technology spells the death of data scientists. That's not the case, as data scientists will continue to be in high demand, with Data Flair reporting a 28% increase in demand expected to take job openings to 700,000.
The benefit of using augmented analytics is that more people in the organization can use the analytics program, even if they don't have a computer science or high-level mathematics background.
These AI-assisted tools can identify meaningful relationships between core metrics and present data insights in a simple, easy-to-read manner. Another exciting use of augmented analytics is in the digital assistant realm, where production workers could use voice commands to perform analytics functions or manage their business intelligence dashboard
So with augmented analytics on the rise, many BI platforms could become more user-friendly.
Trend #6: More Companies Will Focus on Mobile BI
Mobile business intelligence – "the ability to access BI-related data such as KPIs, business metrics and dashboards on mobile devices" – is set for a big year ahead, with many new vendors and solutions expected to debut.
As Klipfolio puts it:
"Mobile BI is one piece of the BI puzzle. If BI is about making better decisions using the right data, then mobile BI is about making sure that everyone – especially remote workers – has access to that data anytime, anywhere."
Considering that 92% of senior executives own a smartphone used for business, you can see why mobile BI is so important. But regardless of what market you operate in, the benefits of mobile BI platforms are hard to deny:
You can access your data at any time, from any place.
As it's real-time data, you can react quickly to events as they happen.
You have a lightweight analytics platform that suits the modern, remote workforce.
As most users will have it on an app with alerts on their mobile device, mobile BI facilitates faster reaction speeds, shorter workflows, and better internal communications.
By 2024, the value of the mobile business intelligence market will top $20B. Mobile BI is is on an upward trajectory, even with some issues to iron out, like limited screen size – although nothing like the early iterations of mobile BI systems like this!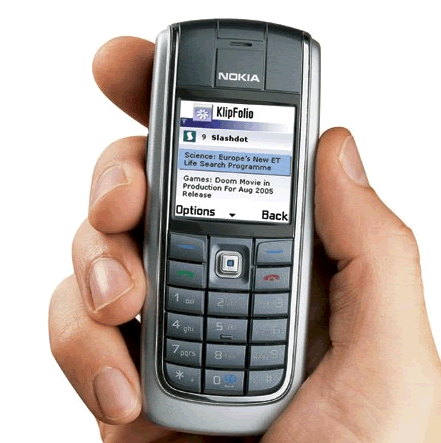 Trend #7: Data Governance Will Be a Top Priority
Data governance is the management framework that covers all the processes, technologies and personnel involved in the storage and security of corporate data.
In 2023, data governance will become much more than a buzzword as the hype around data privacy continues to heat up. On January 1, 2020, the California Consumer Privacy Act heralds a new era for U.S. consumer privacy laws and many businesses are preparing for a wave of data requests from their customers.
If the impact is anything like the relatively new General Data Protection Regulation (GDPR) (the world's strictest data privacy law), there could be some sizable fines handed out over the next year for failure to comply with the new regulations.
What's more, the CCPA could quite possibly trigger a domino effect across the U.S., encouraging other states to pass their own privacy laws. People care how companies handle their data. Earlier this year, Security Magazine reported that consumers are abandoning brands after data breaches: 78% stop online engagement while 38% cease all interaction with the brand.
In 2023, companies will need to get serious about data governance or risk losing the trust of their audience. With a savvy business intelligence platform, it should be relatively simple to keep all your data ducks in a row.
Wrapping Up
As AI technology progresses, business intelligence platforms will become more powerful, enabling companies to do more with data. In this climate, relying on a bare-bones solution like Google Analytics may no longer cut it, especially for larger enterprises. Business intelligence analysts, like data scientists, will be in high demand and beyond.
How will you improve your company's business intelligence in the next 12 months?