Keeping an eye on the latest internet advertising revenue statistics gives you an edge over your competitors.
Online marketers need to stay updated about the latest marketing and internet advertising trends to minimize ad spend and maximize economic growth. This knowledge also helps you better understand the success of a digital promotion campaign.
Here are the 100 most important ad revenue stats for this year and ahead to help your business growth.
Let's begin!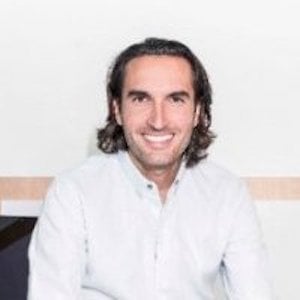 Yaniv Masjedi
CMO, Nextiva
Their expertise has helped Nextiva grow its brand and overall business
Global Advertising Revenue: PPC and Social Media Ad Stats
Keep an eye out for: Common Types of Misleading Statistics in Advertising – And How to Spot Them
Here are the internet ad revenue statistics to help you plan your digital marketing strategy:
PPC Advertising Revenue Statistics
In 2023, ad spending in the digital advertising market is expected to reach $118.20 billion USD. (Statista)
Conversion rates can be boosted beyond 40% by combining similar audiences with display remarketing campaigns. (Techjury)
U.S. digital ad spending is expected to reach over $390 billion by 2027. (Insider Intelligence)
Dive Deeper:
* PPC for Ecommerce: 8 Effective Best Practices
* Demystifying PPC Pricing Packages: Optimizing Ad Campaigns
* Enterprise Paid Ads: A Guide to Landing High-Value Clients with PPC

Mobile Advertising Revenue Statistics
In 2021, the Global Mobile Advertising Market was valued at USD 116.4 Billion, and it is projected to reach USD 397.2 Billion by 2028. The market is anticipated to experience a Compound Annual Growth Rate (CAGR) of 22.7% throughout the forecast period, indicating substantial growth. (LinkedIn)
For non-gaming apps, in-app ad revenue is anticipated to increase by 6.2%, while for gaming apps, by 19.1%. (WebFX)
The number of mobile users will reach 7.49 billion by 2025. (Truelist)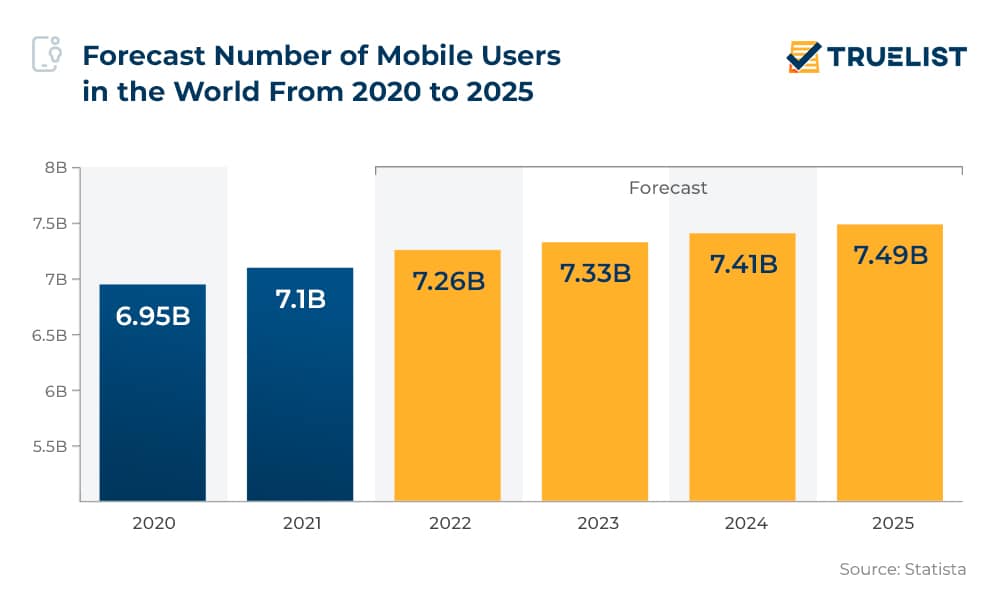 38% of consumers who have encountered voice ads on smart speakers perceive them as less intrusive. Additionally, 39% of consumers find voice ads to be more engaging. (Oberlo)​​
Influencer Advertising Revenue Statistics
Dive Deeper: Influencer Marketing Strategy: The Ultimate Guide to Growing Your Business with Brand Partnerships
Display Advertising Revenue Statistics




Programmatic ads are helpful in reaching the target audience faster. Over 90% of display advertising spending worldwide is expected to go toward programmatic ads in 2023. (Meetanshi)
While the Large Rectangle (336×280) size usage dominated the ad landscape last year, it was replaced by the 300×250 size in 2022. Interestingly, the Large Rectangle ad size was absent from the top five ad sizes used in 2022. (Creatopy)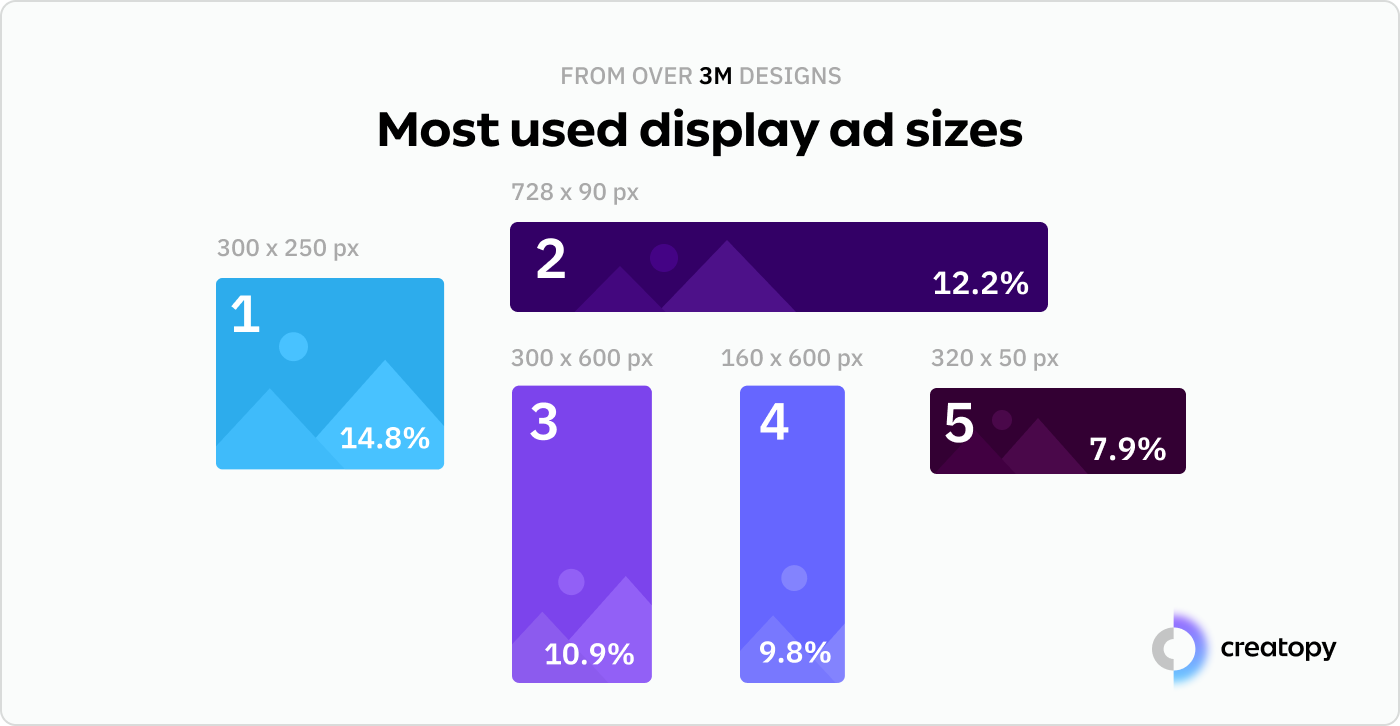 Video Ad Revenue Statistics
In 2022, more people spent on video advertising, which reached nearly $75 billion U.S. dollars, representing approximately 30% of the total worldwide expenditure on display ads. The United States was the top country in terms of video ads spending, with China and the United Kingdom following closely behind. (Statista)
50% of Instagram users (both Gen Z and Millennials) have visited a website to make a purchase after viewing an advertisement on Instagram Stories. (Dash)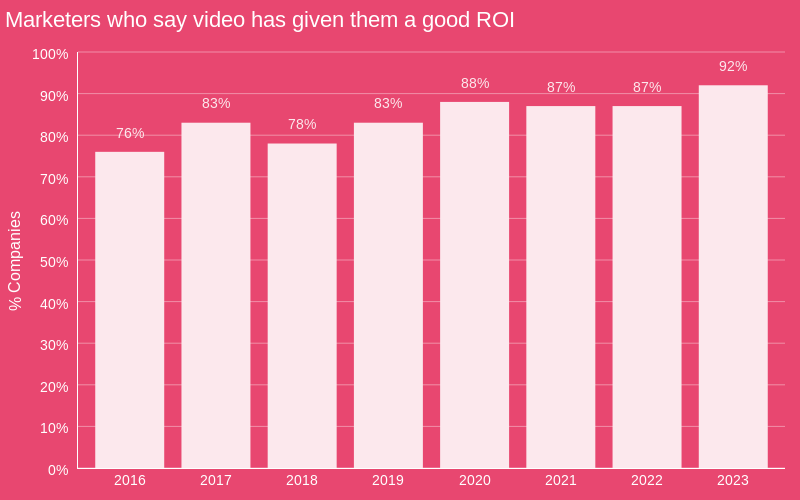 Dive Deeper:
* Spotify Ads 101: How to Run Successful Audio and Video Ads
* 9 Tips for Creating Instagram Video Ads that Actually Generate Sales
* 8 Benefits of Video Ads: Why You Need Them in Your Advertising Strategy

Social Media Ad Revenue Statistics
Instagram offers the highest ROI at 25% on social media advertising spending, while Twitter ads offer the lowest at 6%. (HubSpot)
Dive Deeper: Top 8 Benefits of Social Media Advertising
Last Word on Advertising Revenue Statistics
An effective online advertising strategy enables you to enhance your business revenue. Keeping an eye on the current advertising data helps you evaluate the growth of your advertising campaigns against your digital ad spend.
Use the above latest global ad spend stats to outsmart your competitors and generate a higher return on advertising spend (ROAS).
If you're ready to level up your business with strategic advertising, Single Grain's paid ads experts can help!👇