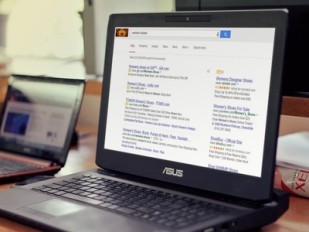 Last year, Google significantly tightened its policies on the AdWords network, culminating with Vikaram Gupta, Director of Ads Engineering for Google, reporting that the company banned over 214,000 advertisers from its network.
As it's clear that Google is cracking down on advertisers that abuse the AdWords network, it's imperative that you make yourself aware of all current AdWords policies and ensure you comply in order to avoid facing a similar fate.
Why Were So Many Advertisers Banned?
According to Gupta, the advertisers targeted by Google's action were banned "to make the Internet safer for search engine users." With this action, Google removed about a quarter of a million malware sites from the network in the past year alone – higher than any other year since the company's founding. Google also used this action to ban 7,000 advertisers that promoted counterfeit products.
Unfortunately, some AdWords network users argue that these claims represent an intentional misdirection by Google, as many other users were banned, even though their products or services didn't violate any laws or pose any serious risks to consumers.
In September 2014, Jignesh Gohel of SEMRush implied that many new policy changes were made to comply with new regulations and to avoid alienating consumers that were upset by seeing certain types of products advertised in Google's AdWords blocks. This could explain why many advertisers were eliminated from the network late last year.
While it's clear that Google banned many advertisers for engaging in dangerous behavior, there does seem to be evidence that suggests other reasons for the drastic crackdown. Click-through rates on AdWords blocks have dropped sharply over the last three years, which has the potential to significantly damage Google's business model. As declining trust appears to be one of the biggest reasons for this shift, it would make sense that Google is trying to regain user confidence by removing suspicious advertisers.
Understand the Purpose of AdWords Policies
Whenever Google makes a change, plenty of advertisers complain about the company's seemingly arbitrary policies – ranting in online forums that they were banned without cause. And while this may be cathartic, it also seems to have the effect of making other brands reluctant to create an AdWords account.
Whether you're a new or existing advertiser, you'd be wise to take these complaints with a grain of salt. Google isn't turning away its paying customers just to be mean. The company is trying to protect its brand reputation and keep itself safe from regulatory penalties. Adapting policies such as the most recent ban offers the following beneficial effects:
Retain Customer Trust
At the end of the day, Google wants to be sure that search engines users feel comfortable clicking its ads, as it stands to reason that customers would stop trusting the company's ad blocks if unscrupulous advertisers were constantly spamming the network to promote their services.
Avoid Regulatory Penalties
Google operates in a number of different regions across the world, which means that the company is subject to many different regulators and sets of regulations. In 2011, for example, the United States Department of Justice seized over $500 million from Google for illegally promoting Canadian pharmacies to U.S. consumers.
The United States isn't the only country that's starting to crack down on Google's advertising services. Russian regulators also fined the search engine giant for allowing advertisements for abortion clinics and other services that President Vladimir Putin felt were inconsistent with the country's traditional values.
As a result, the company is feeling greater pressure to amp up its policies in order to avoid fines and other regulatory sanctions. Cracking down on advertisers that violate these laws is, in essence, an action the company's taken for its own protection.
Provide a Better User Experience
In addition to protecting customer safety, Google wants to make sure that customers have a quality experience while using the advertising platform. As an example, the network's Bridge Page policy was put into place because most customers don't enjoy being directed to a low quality website that exists for the sole purpose of being funneled to another website.
Google has also enacted similar policies against thin content to penalize spammy websites that don't provide a quality user experience. Not only do these policies serve to improve the user experience, they protect the company's reputation among advertisers as well. Google knows that advertisers will be quick to blame the engine for low conversion rates, rather than accept that their landing pages need work. Eliminate ineffective advertisers, therefore, serves to minimize the number of unhappy users complaining about poor ROIs on Internet forums.
What Can You Do to Protect Your AdWords Account
While Google has disclosed some of the reasons behind its massive advertiser ban, there are likely other reasons that went unspoken that you need to be aware of. Keep in mind that, although Google has very strict policies, it isn't always as communicative about them as we might like. That said, if you read between the lines, you'll find a number of different measures you can take to protect your AdWords account.
Don't Look to Other AdWords Campaigns for Guidance
While Google has a very efficient system for tracking down companies that abuse its policies, some rule-breakers will always slip through the cracks. As a result, some companies that blatantly promote illegal products and services may be able to successfully run AdWords campaigns for some time before their accounts are shut down.
What that means is that you should never assume that Google endorses a practice, simply because a company employing it hasn't yet been shut down. They may very well be banned in the near future for their actions, and you don't want to find yourself on the same list.
Truly, your only safe bet is to familiarize yourself with AdWords' policies and follow them to the letter.
Don't Run Sites Purely for Arbitrage
As it stands today, Google's Bridge Page policy prohibits advertisers from promoting websites that exist solely for the purpose of directing traffic to another website. Interestingly, though, many affiliate marketers on popular online forums report that, while they were never sanctioned for violating the policy in the past, their accounts were removed in 2013 and 2014.
Many advertisers believe that the introduction of the Bridge Page policy is an indication that Google won't allow any form of affiliate marketing at all, but this isn't accurate. Instead, the point Google has made is that affiliate marketing is permissible, as long as the site hosting the affiliate ads serves some additional function that isn't available on the destination site.
Clearly, Google's definition of bridge pages is ambiguous, but your chances of being banned are much lower if you make an effort to ensure that your site offers some type of additional value. Sites that offer reviews of different products or that provide a tool or service that isn't available elsewhere are much less likely to be banned.
Try to Work With a Google AdWords Representative
If you're concerned about the potential for your account to be banned, it may be worth trying to work directly with a Google AdWords account representative. These professionals are paid to ensure that their customers receive the necessary support to run successful AdWords campaigns. They can even handle your campaigns for you, making it even less likely that your account will be banned for violating AdWords policies.
The drawback to this is that there are generally minimum campaign requirements that you must meet before you can qualify to receive support from an AdWords representative. While Google hasn't publicly posted the specific criteria needed to qualify, many brands that have worked AdWords account reps have stated that they were told Google prefers to work directly with brands with initial budgets of at least $6,000 and strong growth potential.
If you meet these standards, you may want to see if you can quality for the support of an AdWords representative. If not, a marketing agency focusing on PPC campaigns may be able to help as well.
Understand Prohibited Industries
Outside of Google's advertiser bans, it's important to keep in mind that a number of products and services are prohibited from being promoted on the AdWords network. Many of these are illegal, while others are simply products that Google simply feels aren't trustworthy. If you're an advertiser, a marketing agency or an affiliate marketer, you'll need to be aware of these restrictions to avoid promoting clients or products in prohibited verticals.
Here are some of the industries that Google regularly bans:
Unproven weight loss products
Certain adult material
Knives designed to be used as weapons
Informational products that violate copyright laws (such as ebooks that use the word "Facebook" in the title)
Google's prohibited industry policies are constantly changing, so you'll want to update yourself regularly. For example, Google recently announced that it will ban all explicit adult content. The new AdWords policy also implies that ads for toy guns are also no longer allowed.
Just to make things even more confusing, Google occasionally lifts certain bans, as a recent post from Barry Schwartz of Search Engine Roundtable recently claimed after discovering some link buying advertisements on the AdWords network.
Be Aware of Differences in Geographical Regulation
Advertising regulations vary significantly throughout different jurisdictions, so it's important to understand the laws that apply to every region you operate in. You may believe that Google endorses certain types of promotions, just because the company hasn't penalized you before, but they could easily ban your account if you run a similar ad in a region where it is illegal to do so.
As a result, you'll need to learn various regulations carefully before running any ads – especially if you're going to be operating in multiple countries.. Businesses that operate in the pharmaceutical, gambling and pay day loan industries tend to face the most issues, but virtually any industry can run into these challenges, depending on the whims of Google and the country-specific regulatory bodies that oversee its operation.
Create Informative Websites
Recently, a number of AdWords advertisers have been banned for running numerous ads to low quality landing pages. And since Google has placed more and more of an emphasis on this factor over the past couple of years, advertisers would be foolish to ignore this trend.
Last June, Hal Varian, Chief Economist for Google, released a white paper detailing the significance of the quality score system that Google uses, as well as some of the things that advertisers can do to boost their assessments. Use his guidance to monitor your campaign quality scores closely and to improve them as much as possible. It's likely that we haven't seen the end of this trend yet, with Google likely to ban even more advertisers in the future that don't provide landing pages that create a quality user experience.
Be Cautious When Using Rebilling Programs
You may not believe that you're doing anything wrong by running a rebilling program with your business, but your customers may disagree. Acai berry and many "Make Money at Home" products have recently been banned by Adwords for their controversial rebilling practices. Many of the affiliate marketers that promoted these products have faced similar bans as well.
Even if you believe your policy keeps you on the straight and narrow, it's a good idea to seek legal counsel from an attorney who specializes in digital transactions. At a minimum, make sure that your rebilling terms are clearly described and that customers can easily cancel in order to keep your AdWords account safe.
Regularly Check Your Site for Malware
Finally, bear in mind that Gupta's announcement stated that malware was one of the biggest reasons behind Google's advertiser bans in 2014. According to a recent report, 43 million ads were banned in 2014 for referring visitors to malware sites; if accurate, this means that more ads were removed for distributing malware than for any other reason last year.
You probably aren't intentionally distributed malware, but unfortunately, that doesn't mean you won't run into trouble. Hackers can install malware on your site without your knowledge – though that isn't a very compelling excuse to the AdWords team. Their primary concern is keeping their visitors safe, and they won't hesitate to ban a negligent advertiser that didn't remove this harmful code from their site.
You may even run into trouble if any of the scripts on your website resemble malware in any way. Recently, a team of hackers was able to create a controversial spoofing script that tricked AdWords users who were trying to visit legitimate magazine sites. In light of this type of attack, Google may opt to strengthen the protocols of its malware detection technology, inadvertently resulting in potential false positives.
If you have run cookies or scripts on your site, you'll need to make sure that they don't appear suspicious in any way. Google is highly unlikely to reverse a ban if they believe – even incorrectly – that your site contained malware.
Take All Possible Steps to Avoid Being Banned from AdWords
AdWords is considered the single best advertising platform on the Internet. The only downside to including this network in your marketing strategy is that it also comes with some of the strictest rules online. Though these policies have caused many companies to be banned from the network, they're unlikely to let up anytime soon, as Google takes the steps necessary to protect its brand reputation and ensure that it abides by necessary regulations in different regions across the world.
It may feel frustrating to have to jump through so many hoops, but if you're able to protect your account by taking the steps described above, you'll have access to one of the strongest sources of traffic that exists online today.
What are your thoughts about the massive AdWords ban of 2014? Are there any other suggestions you feel advertisers should be aware of? Please feel free to share your thoughts in the comment section below!
Image: Flickr