The best way a marketing team with limited resources can boost their conversions is by optimizing their existing marketing efforts.
By effectively using conversion rate optimization (CRO), you can reduce drop-off at each step of your funnel without having to add a lot of money to your marketing budget.
CRO is all about running the right tests and tracking your results, and the right tools can help you uncover insights that would've been invisible to you before. In addition to having the right tools, it's important that you know how to use them the right way. Marketers who get the most ROI from common tools like Google Analytics or SurveyMonkey use them differently than most people.
In this post, we'll cover eight of the best CRO tools you can use on a small budget and provide tips on how to use them.
A/Bingo is a free Ruby on Rails A/B testing framework written as a plugin for marketers who have a more technical skillset.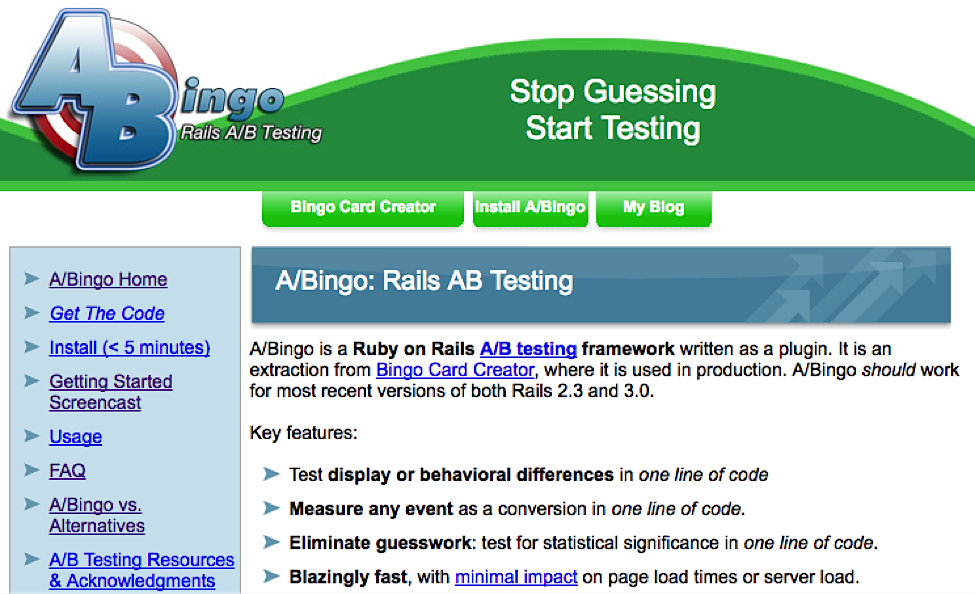 Using the framework, you can test behavioral differences in your web page interactions, measure any event as a "conversion" within just one line of code, test for statistical significance, and it has very little impact on site load times.
The benefit of using more technical solutions is that they're typically cheaper to use and A/Bingo compares well to other free A/B testing products, like Google Web Optimizer.
Here are some benefits that A/Bingo has over Google Website Optimizer:

Cleaner integration.

The biggest benefit of A/Bingo is quick integration. Creating a new test is very simple — it just requires adding one line of Ruby code, with one additional line to track your conversions. With other free tools, like Google Website Optimizer, you might have to deal with tedious copying and pasting, going through multi-page workflows, and more.



Track more than just pages and page views.

Through A/Bingo, you can define for yourself what you want your conversion to look like — you don't just have to rely on the number of people who viewed a particular page. And defining conversions takes one line of code.
Open source.

The benefit of using an open source product over a product created by a large company is that edits and improvements can happen at a much faster pace. If certain users want to see new features added to A/Bingo, they can add to it themselves.
Unbounce is an advanced landing page analytics company that lets you build custom landing pages for any campaign and has hundreds of features to measure conversions, integrate with other software, etc.
Here are some features that will help you build a high-converting landing page:

Drag and drop elements.

For marketers who don't know how to code, Unbounce allows landing pages to be built through simple drag and drop. You can create dynamic web pages, and optimize them for different devices — without having to write any code.



Stay on brand.

Conversion isn't always the most important metric. The more you grow, the more important it becomes to build a long-term brand. Because web pages are customizable and not just defined by pre-written templates, marketers can optimize for conversions while still keeping their brand infused in the design.



Use lightboxes to drive conversions. Lightboxes are quick ways to immediately boost the conversion of any page. If you don't have time to A/B test every page on your website, you can add lightboxes (or pop-ups) to display when a new visitor views one of your pages.



Display a lightbox as soon as a visitor lands on a page: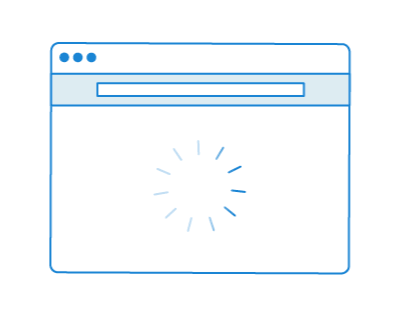 Display a lightbox when a visitor is about to exit the page: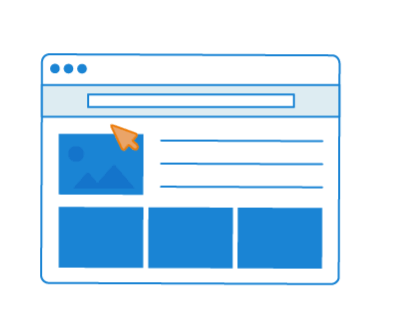 Display a lightbox after the visitor stays on the page for a certain amount of time: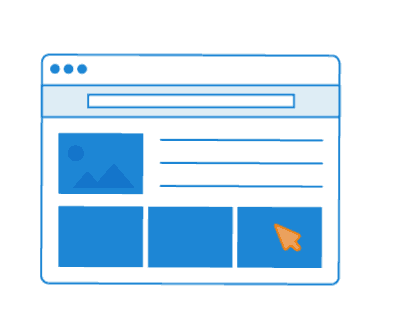 Adding lightboxes to your page can instantly skyrocket your conversions, sometimes by up to 30%.
Unbounce's basic pricing varies based on how many visitors your page gets per month, so if your landing page gets 5,000 unique visitors, you're looking at $49/month in cost. Traffic of 25,000 unique visitors per month would cost $99/month. Traffic of 100,000 would be $199/month, and traffic that is 500,000 or greater would be $499/month.
Learn More: 5 Important Landing Page Elements You Should Be A/B Testing
Adobe Analytics is a suite of analytics tools to help marketers get a more detailed understanding of what's happening at every step of their funnel. It comes with mobile app analytics, deep ad hoc analysis, a single-view dashboard to analyze and act on your insights, and much more.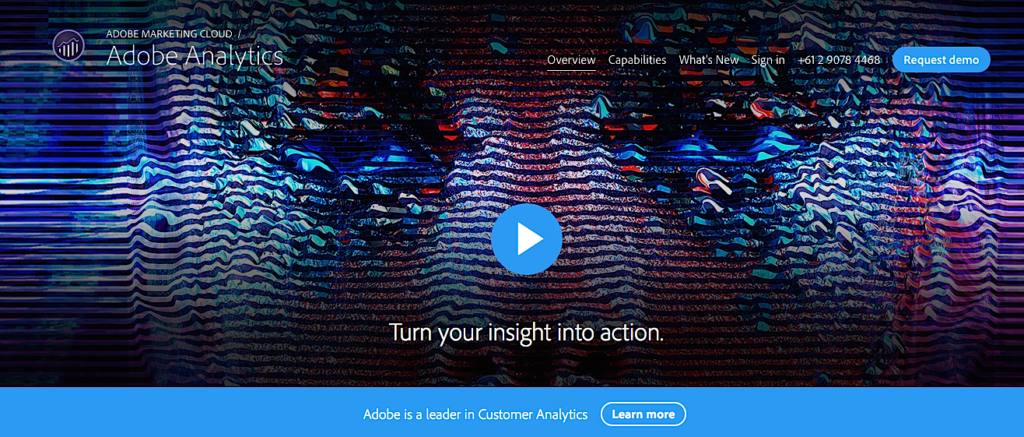 Some of the capabilities include:
Attribution.

Adobe Analytics lets you link unknown sets of data to their sources, so you'll know what marketing campaigns your highest converting customers are coming from. This way, you'll get a good sense of which campaigns are worth doubling down on and which ones you can eliminate so you're not wasting your marketing budget.

Segmentation.

Through segmentation, you can identify specific demographics of customers who are more likely to convert to certain types of offers. Through Adobe Analytics's dimensional breakdowns, you can determine which customer segments are most valuable to your business.

Live stream.

You don't have to wait until marketing campaigns are over to measure your data. As your campaigns are running, you'll get a constant stream of data to help you monitor campaigns effectively.

Reports and dashboards.

You can organize and visualize data in your dashboards as well as generate real-time reports to get a clear picture of what your ROI is.

CROss-channel analysis.

Adobe Analytics allows you to get an even more complete view of your customers by allowing for integrations from third-party marketing applications — like e-mail or your website search. You can also analyze offline customer data and pair it with the data you collect online.

This way, you get a more comprehensive picture of your customer base than you would if you just tracked landing page conversions.

Interactive visualization.

Visualizing your data in the right way can potentially save you hours of time that you'd otherwise spend going in circles trying to analyze. You can rapidly identify bottlenecks and other areas for improvement very quickly.
Adobe Analytics contains a wide set of tools and features that are more geared towards larger companies, and is priced accordingly.
Google Analytics is a very well-known tool that you're probably already to track your website data. Through Google Analytics, you can track data at every step of your funnel to boost your conversions.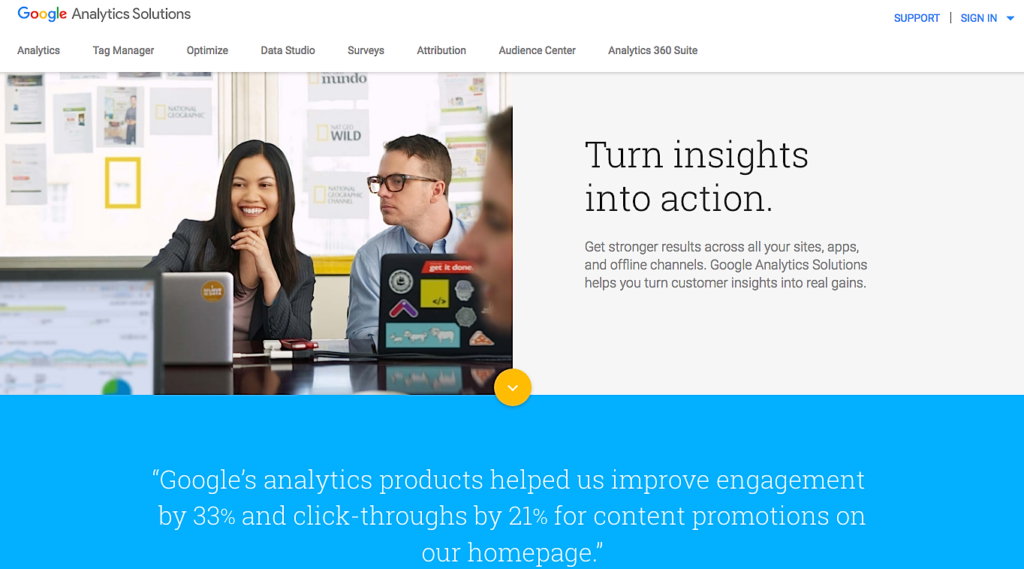 Most marketers know how to use Google Analytics to track basic data like website views, what pages are getting the most hits, etc. But there are other lesser-known ways to leverage Google Analytics.
For example, you can create custom reports that show you whatever type of metrics you're interested in. You can also use the Solutions Gallery to download templates of reports that others have created. For example, you can download a Social Media Dashboard, Content Analysis Dashboard, or an SEO Dashboard to make keeping track of your marketing data much easier.    
Related Content: 5 Ways to Track Your Website's Revenue with Google Analytics
Mixpanel is an advanced version of Google Analytics that lets you easily track a wide range of metrics such as:
User engagement.

What are the key elements that get users to take the action that you want them to take?
Retention.

You can track how many repeat visitors you get, and track the elements within your product that lead to increased user retention.
Notifications.

Mixpanel also allows you to send and track e-mail or push notifications, which also lead to user retention.
Analyzing people.

Your leads are more than just a name and e-mail address. To close them, it's important to have context on what they do for a living, what they care about, etc. Mixpanel adds an extra dimension that lets you get insight into who your prospects and leads actually are.
Funnel Analysis.

As with any analytics software, Mixpanel also lets you see where exactly in your funnel you're losing customers, so you know where your highest drop-off rates are.
Mobile surveys.

An important part of conversion rate optimization is asking your users questions to get a better understanding of their overall experience. Mixpanel allows you to display survey questions on screen.
Pricing depends on the number of features you want and ranges from a free plan, to $99/month for the "pro" version, to $999/year for the higher end version.

Clicky is a much simpler version of Google Analytics that lets you track a variety of marketing metrics. For example, you can get things like:
Real-time analytics.

Google Analytics only allows some reports to be updated in real time, whereas Clicky updates all your reports reports in real time.
Extreme detail in your analysis.

Clicky's dashboards provide a high level of detail in all your visitor segments and the actions they take on your site. For example, you can see the average number of actions visitors take, the average time spent on your site, and so on for each specific demographic.
Individual visitors and actions.

Clicky also lets you attach custom data to each visitor segment, such as their usernames, e-mail addresses and more. This way, you can view visitor actions by an aggregate total, or view them individually.
Heatmaps.

Heatmaps are helpful ways to get more insight into each session that visitors have on your site and allow you to view their interactions with your page(s) by segment. For example, you can view heatmaps for visitors who accomplished a specific goal, such as signing up to your e-mail list or purchasing a product.
Uptime monitoring. If your site gets a large volume of traffic, you could potentially lose tens of thousands of dollars in revenue if it stays down for a long time. Through uptime monitoring, you get alerts when your site goes offline so you can catch and fix it immediately.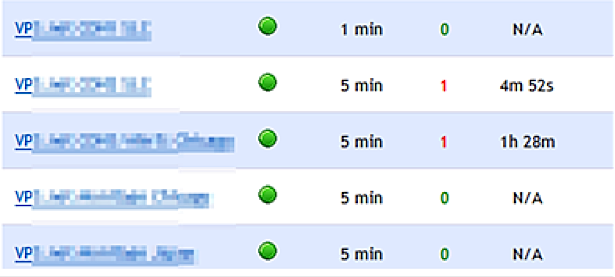 Source: Clicky
Qualaroo is an on-site survey tool that lets you survey visitors as they're viewing your site.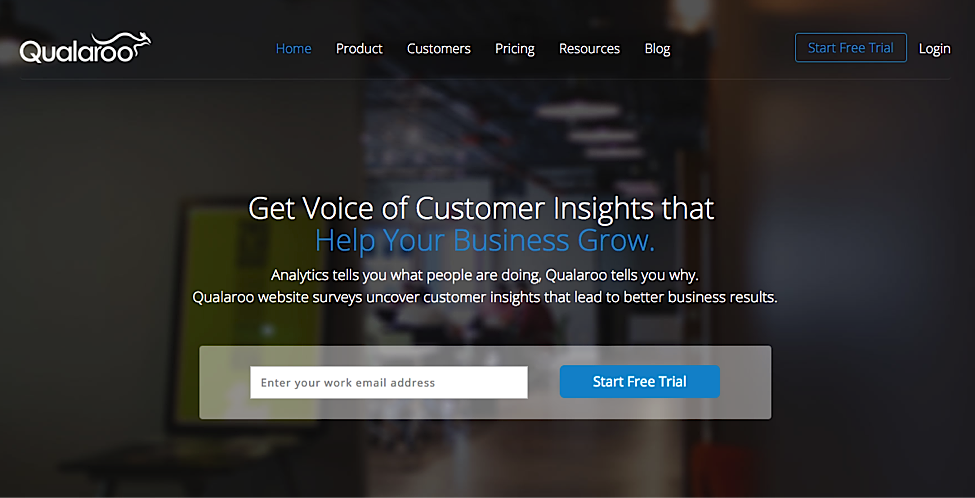 The "traditional" way to use Qualaroo is by asking visitors a question when they land on a certain page, and use those insights to make your marketing copy more targeted.
But Qualaroo can also be a great lead gen tool. GoodBlogs, for instance, uses Qualaroo to get more leads at the top of the funnel for their clients. According to the case study, they helped a client launch a website for horse lovers. Through Qualaroo, they asked website visitors "Do you own a horse?" Depending whether they replied "yes" or "no," visitors got put into specific funnels that led them to the right type of offer.
This one tactic managed to increase registrations by 300%.
On-site survey tools like Qualaroo can be used to make your copy more targeted because of the insight it generates, or you can use it as a "customer service" tool to help drive more leads and sales in real time.
Learn More: LeadPages CEO Clay Collins Talks About How To Ramp Up Your Conversion Rates (Up To 75%!) [podcast]
BrowserStack lets you rapidly test how your website looks across different browsers. It's different from Google's Mobile Friendly test tool in that it analyzes your entire website, not just individual pages.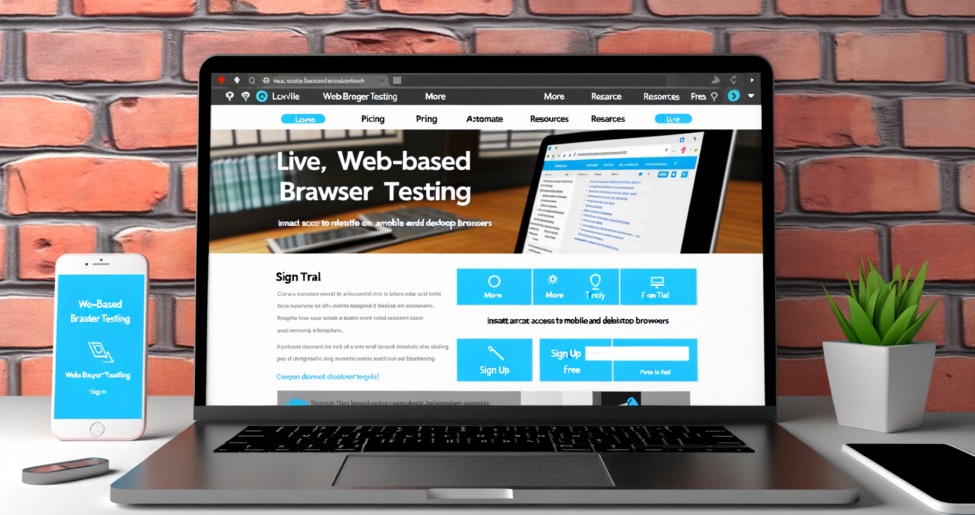 BrowserStack features include:
Test on a wide range of mobile devices. Every device has its nuances when it comes to browser display and what your website's visitors can see. BrowserStack tests on iPhone and iPads with operating systems dating back to iOS 3, and has coverage across many manufacturers for android devices. Because all testing is done on the cloud (which is already set up by BrowserStack), there's zero setup or maintenance required on your end.
Wide range of desktop browsers. BrowserStack also has 1,000+ desktop browsers across different versions of Chrome, Firefox, Safari, and Internet Explorer. Browser tests are just like the real browser interactions, with media streaming, basic keyboard shortcuts, etc.
Test dev environments. BrowserStack lets you test your own internal websites easily before deploying them without any configuration or setup.
Pricing is based on three different tiers: $29/month, $59/month, and a $99/month. The more advanced versions come with the ability to track more data.
Conclusion
The right tools can help boost your conversions nearly overnight, but it's important to use these tools the right way to get the most out of your conversion rate optimization strategy. 
With these CRO tools, you can reduce drop-off at each step of your funnel without having to add a lot of money to your marketing budget.
As a marketer, what CRO tools do you find most helpful? Let us know in the comments.