Industries
NFT Marketing Agency Focused on Getting You the Highest Profit from Your Unique Crypto Assets
SINGLE GRAIN provides a full-scope promotion package for your next NFT project.
The NFT market is getting more and more saturated with competition, so if you want to fetch a high price for your NFT, you need the right marketing strategy delivered by an agency with dedicated experts.
Our team of crypto specialists have worked with leading crypto companies such as Blockgeeks, Bittrex and Polymath. We can help you implement profitable NFT marketing campaigns, build highly targeted communities, and gain exciting buzz around your next NFT sale for maximum ROI.
Having worked in various industries with diverse major brands such as Salesforce, Uber and Amazon, we understand that marketing a newer concept like non-fungible tokens adheres to the same principles: navigating market volatility, new technology and immense competition via a profit-based promotional strategy.
Trust the experts at Single Grain to make your NFT project stand out among the crowd.
OUR FOCUS: Data-Driven NFT Marketing Strategies to Promote Your NFTs
As a full-scope NFT marketing agency, we use several crypto marketing strategies to promote your NFT. Some of the top, data-driven approaches we use are:
Demand Generation
Market Education
SEO
Paid Ads
Site Design
CRO
Content Marketing
Social Media Marketing
Community Building
Influencer Marketing
Some of our NFT marketing tactics:
NFT Community Building
The success of your NFT largely depends on curating an engaged and informed community at scale. We use community-building best practices to share informative posts, educate your audience about NFTs, and drive buzz around your project.
Listing Your NFT on the Right Marketplaces
Our NFT marketing agency experts will identify the best marketplaces that fit your project's scope. For instance, Enjin is a marketplace for selling any crypto asset, whereas SuperRare is only for NFT art.
Use SEO to Leverage Organic Visibility
Your NFT must be visible to people searching for NFTs on marketplaces or specifically within your niche. This is where the power of SEO (Search Engine Optimization) helps your website rank higher and drive more traffic and potential buyers.
Riding Influencer Shoutouts
Influencers have built trust with their audiences. When the right influencer mentions your brand or your NFT, it can send a surge of new visitors to your digital art who are already intrigued by your creation.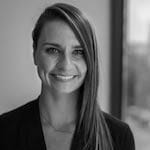 Jacqueline Foster
Demand Generation Marketing, Lever.co
Single Grain has been key in helping us generate B2B engagement across digital channels. We can count on them to bring new ideas to the table consistently and that's why we love working with them.
Just Some of Our Happy NFT Clients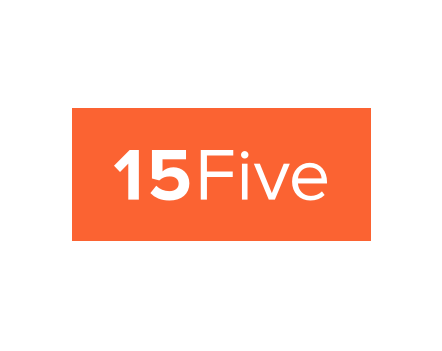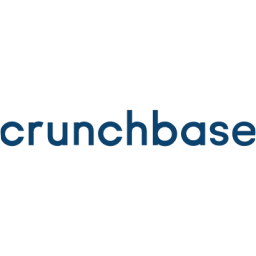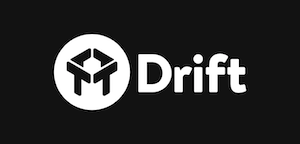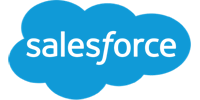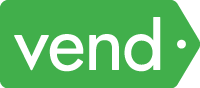 We Specialize in HIGH-ROI NFT Marketing Campaigns
Crypto artists looking to rapidly profit from their NFT launch must choose between marketing it themselves or hiring an NFT marketing agency.
If you use a team of expert NFT strategists, they can analyze your customers on a deep level, use personalized and outside-of-the-box campaigns to reach them, and ultimately drive up the sale price of your offering.
Most growing companies or individuals who want to capitalize on the NFT trend don't have the in-house capacity to perform Google Ads, social media ads, SEO, influencer marketing, email marketing, CRO or other crucial marketing strategies themselves.
At Single Grain, you get access to an NFT marketing agency with world-class crypto marketers who can educate your audience on the value of your NFT and send your sale price surging.
Some additional benefits of working with our NFT marketing agency are:
PR
PPC Campaigns
Social Media
Content Marketing
Email Marketing
In short, we leave no stone unturned when implementing the best customized ROI-based advertising plan for your non-fungible token.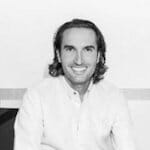 Yaniv Masjedi
CMO, Nextiva
The Single Grain team has been instrumental in providing us with forward-thinking, growth-impacting marketing support. Their expertise has helped Nextiva grow its brand and overall business.
NFT FAQs
What is NFT marketing?
Digital platforms have become swarmed with NFTs of all sorts. Therefore, it's difficult to promote your NFT project so that it stands out.
NFT marketing is a unique approach to increasing your NFT's visibility, popularity and your community of potential NFT buyers. It also involves getting wide exposure when it comes to launching your event (sale) of your next piece of art.
Ultimately, the right NFT marketing agency can help you target NFT enthusiasts and communicate the value of your project to them — resulting in the maximum possible profits.
How are you different from other NFT marketing agencies?
Many NFT marketing agencies have recently popped up with the sole purpose of cashing in on the "crypto craze." Therefore, they often lack the core skills and expertise needed to successfully plan and execute a data-driven NFT marketing plan that delivers the highest ROI.
At Single Grain, we have extensive knowledge of building enthusiasm around products and leveraging all channels — social, SEO, PPC, and more — to create messaging for your target buyer with proven and innovative marketing campaigns.
We understand that there is no one-size-fits-all strategy. We custom build every campaign to our client's unique market position and sales goals.
What are the best NFT marketing channels?
First, let's separate NFT marketing channels from NFT marketplaces.
Marketplaces are platforms where NFTs are actually bought and sold. Popular NFT marketplaces include:
OpenSea
Crypto.com
Rarible
SuperRare
Enjin
There are strategic approaches to listing your NFTs on these marketplaces and increasing the chance that your buyer persona discovers your project during their search on the platform.
But again, NFTs are quite a new phenomenon. That means you need to know the right external marketing channels to make people aware of them in the first place.
The specific marketing channels that will be most effective for you depend on what kind of NFT you are selling, but could include any of the following:
YouTube Videos
Social Media Content
Infographics
SEO
Paid Search
Email Marketing
Influencer Mentions
And more! That's why it's essential to have an NFT marketing agency with a proven track record of identifying the right marketing channels for their clients.
How much money should I expect to spend on NFT marketing?
This is a great question! But a tough one to answer. Every NFT creator we help has unique needs. Your goals, timeline and budget are major factors in the advertising spend we recommend. Our goal is always to maximize your spending and your ROI no matter your budget. We will always discuss this with you before implementing any strategies.

Turn Your Content Marketing Into Your Money Maker Machine
Work with Us