Industries
A B2B Internet Marketing Agency Designed to Grow Your Business
SINGLE GRAIN is a full-service B2B marketing agency that specializes in growing companies with customized marketing plans based on your audience and goals.
In addition to growing our own B2B marketing agency from zero to seven figures, we've duplicated that success for other B2B companies such as Recurly, Nextiva and Spark Hire.
From SEO and social media to PPC and influencer marketing, we understand how each channel drives unique results. We can prescribe the ideal marketing solution for your needs based on data and years of experience testing and implementing each tactic.
How do we do it? One of the key ingredients that makes our marketing agency successful is our team. Rather than working with a group of general marketers, each person you work with at Single Grain is a world-class expert in one specific area (SEO, PPC, CRO, etc.) who is obsessed with getting you the best return on your investment. 
You can expect a VIP customer experience from your initial phone conversation with us, and our communication and personalized approach is unlike any other B2B internet marketing agency.
As one happy client said: "Lead quality has increased while the cost-per-lead has decreased at a yearly rate. Single Grain supports consistent, direct collaboration with their specialists, which makes it easy to request changes or offer feedback."
OUR FOCUS: Consistently Generating Qualified Leads
Whether your sales team is exhausted from too many unqualified leads for your B2B company or your pipeline is empty, you're not alone – and we can help. 
We always begin by having a conversation with a new client so we can understand your goals and analyze your current strategy in order to see what works with your particular audience and what does not. 
By obtaining hard data, we can formulate a plan that doubles down on any tactics that worked and also offer suggestions of other appropriate channels for your KPIs, industry and audience. 
Our decades' worth of experience – with our own company as well as with our clients, from startup to enterprise – enables us to drive more leads, conversions, customers and revenue. You might recognize some of the companies we've helped grow: Airbnb, Amazon, Lyft, Uber, Salesforce, SEMrush, Random House and TurboTax.
We believe that growth occurs when all aspects of a marketing strategy work in harmony, which is why our hand-picked team is made up of experts in specific areas of marketing, from creative to tactical, including: Paid Ads (PPC, Google, Display, LinkedIn, podcast, Amazon, YouTube), Organic Media (SEO, content marketing), Strategy (marketing funnels, conversion rate optimization, marketing consulting) and Creative (video production, content marketing).
Our talented team will design a conversion-driven B2B marketing strategy for you using our expert SEO tactics and lead-generation experience.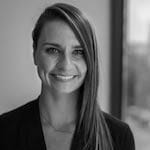 Jacqueline Foster
Demand Generation Marketing, Lever.co
Single Grain has been key in helping us generate B2B engagement across digital channels. We can count on them to bring new ideas to the table consistently and that's why we love working with them.
Just Some of Our Happy B2B Clients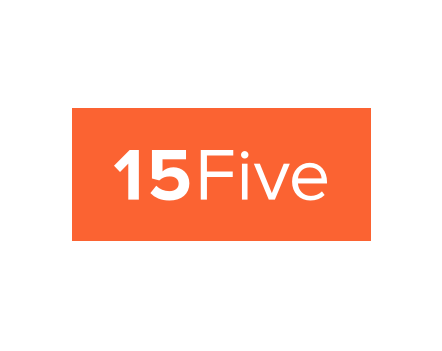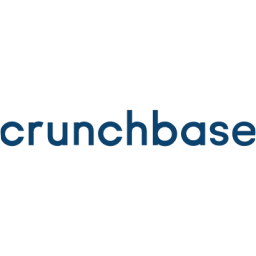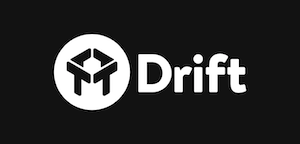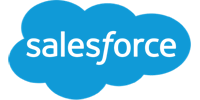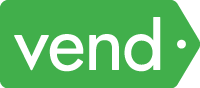 We're Dedicated to Maximizing the ROI of Your Marketing Campaigns
As a business that was bootstrapped on a shoe-string budget, we know what it's like to demand maximum results from every marketing campaign dollar. And though we've grown into a successful seven-figure business, we still hold the same mindset of maximizing ROI in every channel.
For instance, we coined the term "content sprouting". This strategy takes one piece of content (such as a video) and repurposes it across several channels (such as podcasts, social posts, blog posts). By using this process, you can easily increase your content output by 10x and maximize your brand awareness without exhausting your resources. 
In addition to maximizing your campaigns, our team will tell you which channels are appropriate for your business and your goals. As a full-service B2B marketing agency, we'll let you know if your dollar would be better invested in SEO or paid advertising. 
You can spend years testing your ads and experimenting with your website content – or you can simply rely on our team's combined decades' of experience to drive your marketing forward and scale your business.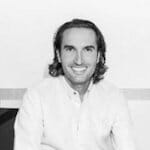 Yaniv Masjedi
CMO, Nextiva
The Single Grain team has been instrumental in providing us with forward-thinking, growth-impacting marketing support. Their expertise has helped Nextiva grow its brand and overall business.
FAQs
How are you different from other B2B internet marketing agencies?
In addition to providing substantial results for other B2B companies, we've grown our own B2B company from negative to seven figures. 
We understand the process and pitfalls of scaling from zero to six figures and from six figures to seven figures. Therefore, our team can advise you on how to adjust your marketing strategy to meet your goals and level up. 
Another reason why Single Grain is unlike most other B2B marketing agencies is our customizability. We understand that your specific needs do not fit into a one-size-fits-all template, so we work with you to create a package that matches your needs, goals and budget. 
Additionally, we're very particular about the clients we take on. On your initial call with us, you'll realize that we don't cater to every B2B company, and our team has a rigorous discovery process for potential clients.
How is digital marketing for B2B companies different from traditional digital marketing for other businesses?
Marketing for B2B companies is entirely different from B2C and e-commerce businesses: The buyer's journey is typically much longer and requires extensive approval from management. It's also often a more relationship-based decision.
B2B internet marketing is niche-market focused, driven by logic-based decision-making, and centers on lead generation. B2C marketing, on the other hand, caters to a larger, more general market, tends to be driven by emotions rather than logic, and focuses mainly on brand awareness.
We can help you by refining your funnel, adjusting your messaging, and leveraging the appropriate channels for B2B marketing.
What are the best B2B marketing channels?
Unfortunately, there is no answer for every B2B business. The right channels for you may be completely different from the proper channels for another B2B company, as it depends largely on your audience's behaviors and expectations.
This is why we invest so heavily in customer research and deeply analyze your current marketing strategy.
How much money should I expect to spend per month on effective B2B growth marketing?
The amount of money you spend per month on B2B marketing depends on your goals. If you are currently making six figures and scaling to seven figures, the scope and type of marketing required is very different from a B2B company scaling from mid- to upper-five figures. 
This is another reason why all our proposals are customized to fit your current state and goals.
For a free consultation, click here!

Turn Your Content Marketing Into Your Money Maker Machine
Work with Us