Industries
SaaS Marketing Agency Focused on Growing Your SaaS MRR
SaaS agency SINGLE GRAIN knows the B2C and B2B SaaS space.
Our knowledge and experience of Software as a Service has made clients like Recurly, Lever, Amazon and Intuit drive more leads, convert subscribers, and gain loyal customers who generate monthly recurring revenue.
To top it off, we even have our own SaaS product, ClickFlow.
How do we do it?
By focusing on your software platform's unique value proposition, target vertical and market, then creating smart, tested and high-ROI digital marketing strategies that work. We'll drive user acquisition costs down, while increasing your conversion rates. Some agencies stop at lead generation, but at Single Grain we have the expertise to integrate with your CRM to ensure that we're driving not just leads, but qualified leads.
We've created the SaaS strategies that work over and over. Why try to reinvent the wheel when you can just use our processes and compound your MRR?
These days, SaaS is more crowded than ever. Trust the experts to make your business stand out among the crowd.
OUR FOCUS: Getting You More Recurring Revenue
We've worked with some of the biggest names in enterprise SaaS and know how challenging—and rewarding!—it can be to find, nurture, and convert qualified leads. Our team of experts will create customized, business-changing online strategies for your brand using SaaS marketing best practices.
We'll drive more site traffic, target the right leads, convert them into platform trials or demos, and ensure they become paying customers.
After all, you've built a fantastic, problem-solving product—and once your prospects discover how good your software is, they'll be sold.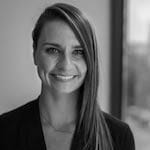 Jacqueline Foster
Demand Generation Marketing, Lever.co
Single Grain has been key in helping us generate B2B engagement across digital channels. We can count on them to bring new ideas to the table consistently and that's why we love working with them.
Just Some of Our Happy SaaS Clients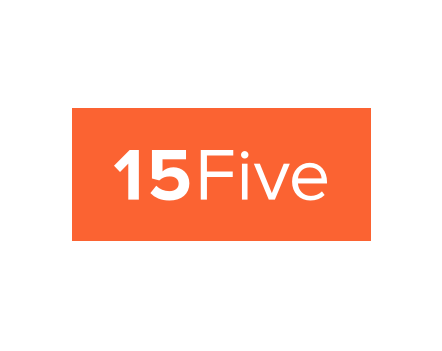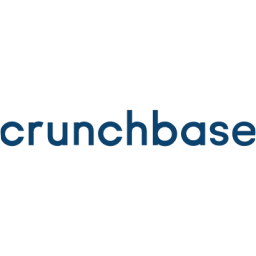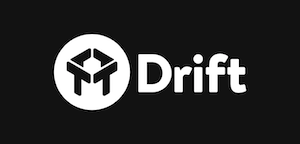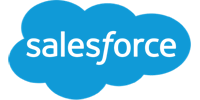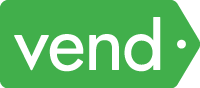 We Specialize in HIGH-ROI Online Marketing Campaigns
SaaS companies looking for digital marketing solutions should insist on working with an agency that believes every dollar of ad spend should be hard at work, always.
Single Grain's online marketing team are experts in Facebook, LinkedIn, Instagram, TikTok and podcast advertising, while our Premier Google Partner status ensures you'll get the best SEM results. Our SEO and content marketing teams drive more site traffic, while our conversion rate optimization offerings entice users to convert. Our team also holds certifications in Marketo, Hubstaff and other CRMs to ensure we're able to integrate seamlessly with your lead scoring system and focus your budget on the highest value leads.
We use smart, innovative, cutting-edge digital marketing strategies to find the right leads for your SaaS business, and can build marketing funnels that turn them into users.
We'll guide you through the ins and outs of digital marketing, providing you with real data-driven results.
Single Grain's team don't expect you to be satisfied with fluffy metrics when what you need is a robust, insightful and comprehensive understanding of how your marketing spend is working for you.
We focus on the data that truly matters to inform our every conversation and decision, constantly testing, tweaking and optimizing to ensure every opportunity is realized.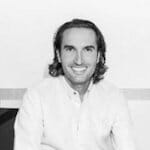 Yaniv Masjedi
CMO, Nextiva
The Single Grain team has been instrumental in providing us with forward-thinking, growth-impacting marketing support. Their expertise has helped Nextiva grow its brand and overall business.
FAQs
How are you different from other SaaS marketing agencies?
We know SaaS inside and out — we've worked with enterprise B2B and B2C software clients as well as startups. From a giant like Amazon to B2B platforms like Recurly and Lever, our experienced team has moved the needle for multiple clients.
In fact, we have our very own SaaS product — ClickFlow — so we know the challenges and the strategies that work to build market awareness, freemium sign-ups, and conversions, in the software market. We've done it for ourselves… and we'll do it for you!
While we have years of SaaS digital marketing experience, we definitely don't use one formulaic strategy for each client. We will use a unique combination of digital marketing best practices, growth hacks, cutting-edge technology and meaningful data to inform and customize our marketing blueprint for your business.
Finally, our location is in the heart of Silicon Beach — meaning we're on the cutting-edge of the tech scene, up-to-date on SaaS marketing trends, and local to many of the SaaS businesses we work with.
How is digital marketing for SaaS companies different from traditional digital marketing for other businesses?
Traditional digital marketing for businesses often has many goals, including making a sale, earning an email address, or even raising brand awareness. For SaaS companies, though, almost every digital marketing dollar spent can be traced back to one unifying goal: to convince prospects to sign up for a free trial, demo or a paid version of your software platform.
What are the best SaaS marketing channels?
It completely depends on your particular product and buyer personas. Our team will work tirelessly to select the right modern platforms to grow your business, paying careful attention to which audiences are most likely to respond over a given platform. No two strategies are alike, but we call upon our past experiences and constantly improving data to make sound decisions regarding SaaS marketing channels that offer you great ROI and a great path toward more monthly revenue.
How much money should I expect to spend per month on effective SaaS growth marketing?
There's no set amount, and it depends so much on your company's size, goals and budget. At Single Grain, we will create a customized proposal that suggests just how much money we believe you should dedicate to finding and securing new users through digital marketing. For a free consultation, click here!

Turn Your Content Marketing Into Your Money Maker Machine
Work with Us