Industries
A Cryptocurrency Marketing Agency that Helps You Generate the Highest Returns on Your Crypto Products
SINGLE GRAIN offers a 360-degree marketing plan to grow your traffic and conversions.
We have worked with leading blockchain companies like Bittrex, Polymath, Blockgeeks and others. Our team of experienced crypto marketing specialists are dedicated, innovative and consistent in delivering high-ROI crypto advertising campaigns.
We help you deliver personalized, highly targeted, data-driven campaigns to get you maximum profits from your crypto investment.
How do we do it?
Getting new users onboard is a huge challenge for crypto agencies. A solid, innovative and up-to-date marketing strategy is the backbone of every crypto organization looking to gain that edge over their competitors with a unique selling proposition (USP) that attracts your target audience.
As a full-service digital marketing agency, we know how to do that with our eyes closed!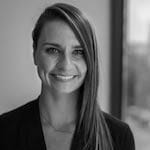 Jacqueline Foster
Demand Generation Marketing, Lever.co
Single Grain has been key in helping us generate B2B engagement across digital channels. We can count on them to bring new ideas to the table consistently and that's why we love working with them.
Just Some of Our Happy Clients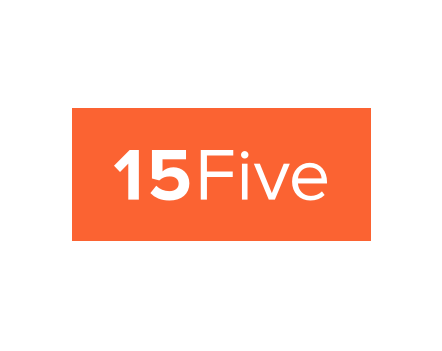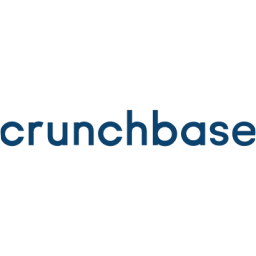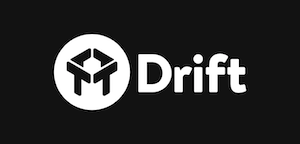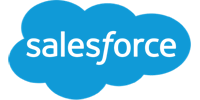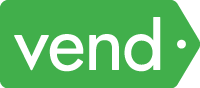 OUR FOCUS: Profit-Driven Crypto Marketing Strategies to Promote Your ICO Offerings
Cryptocurrency-based companies looking for digital marketing solutions need an agency that knows how to get the most out of a marketing budget.
We believe that growth and success follow when all aspects of a marketing strategy work in harmony. Therefore, our team consists of experts in creative and tactical areas of marketing, including paid ads, SEO, content marketing, influencer marketing campaigns, conversion rate optimization, marketing consultation, and video creation.
At Single Grain, we utilize intelligent, innovative and cutting-edge marketing strategies to promote your cryptocurrency product and services. And we don't just focus on metrics like impressions or shares – we provide a robust, insightful and comprehensive strategy to create a data-driven, highly individualized strategy that gets you results.
Why Choose SINGLE GRAIN as Your Crypto Marketing and Advertising Agency?
At Single Grain, we use a variety of bitcoin marketing strategies to promote your crypto products. Some of the top ICO and crypto marketing strategies we use to supercharge your crypto offerings are:
Crypto SEO
There are more than 1,000 popular cryptocurrencies on the market, so your cryptocurrency needs to show up in the search results in order for investors to notice your coin or business.
The following SEO strategies are vital for high-quality traffic acquisition:
Research the entire niche and update the keyword database to accommodate ICO and cryptocurrency-related offerings.
Research your competitors, such as their organic traffic from Google and use this data to find low-competition keywords.
Optimize your crypto-related content for long-tail keywords for the most converting variations.
Crypto Social Media Marketing
Another way to introduce investors to your crypto business is through social media. Crypto investors regularly check Twitter, Reddit and other social media platforms for quick updates and tips about the market. By having an effective social media strategy, your brand can gain the audience's attention and easily engage with them.
Crypto Influencer Marketing
To generate a high demand for tokens, the brand message is spread across social networks via influencers. We share a mix of content like blog posts, reviews and video content to generate engagement. Platforms like Twitter, Medium, Reddit, Steemit, Instagram and YouTube are used to identify niche influencers and collaborate with them. This helps to build a solid brand reputation.
PPC (Pay Per Click) Marketing
Blockchain companies need to generate awareness around their offering quickly, and Crypto PPC is the best way to do that. Single Grain has an experienced PPC team with industry-leading strategies to reach thousands of crypto enthusiasts.
Bitcoin Communities
Acceptance and adoption of any crypto project by the community is crucial to provide credibility and a good reputation. These bitcoin and crypto communities are scattered over different platforms, like Telegram, Viber and Discord, but include crypto enthusiasts and investors interested in making a deal. Communities help build trust, offer a platform for effective communication, and present enormous opportunities to earn more money.
Crypto Press Releases
Due to the sharp growth in the popularity of cryptocurrency, media and press releases are another great way to get the word out there about your services. Publishing various news and updates on cryptocurrency-related press release websites helps to build a network of cryptocurrency users.
Without PR, communications between crypto businesses and their investors are minimal or non-existent. Good PR marketing can generate new business partners, a new customer base, and sales opportunities.
The two best PR tactics are:
Target the right audience by publishing guaranteed press releases.
Send your users a small amount of token, which is a cost-effective and streamlined way to draw attention to your project. Incorporate a humble airdrop as is it a perpetually reliable marketing engine.
Crypto Email Marketing
Implementing a solid crypto email marketing strategy helps your business reach potential users to tell them about the services to improve engagement. Single Grain has a team of dedicated email marketing professionals to help you set up an automated drip email campaign to acquire potential investors for your next ICO project.
Crypto Affiliate Marketing
We help you set up crypto referral programs to jumpstart your customer acquisition. There are several crypto affiliate platforms where you can list your referral program to acquire more customers.
Telegram Marketing
Telegram is an excellent medium to reach different crypto groups and communities. Some of the popular crypto groups are Defi Million, ICO Speak News, ICO Speaks, ICO Listing, ICO Timer, and Bitcoin Traffic.
LinkedIn Marketing
Marketing on LinkedIn is another excellent strategy to promote your crypto startup. You can reach crypto and blockchain investors who are ready to invest in your ICO. Single Grain's marketing and advertising experts understand the LinkedIn algorithm and suggest strategies to deliver the highest ROI on your campaigns.
Airdrops
Crypto airdrops is an excellent marketing strategy to promote awareness of your new virtual currency. We use different cryptocurrency forums and plan strategies for your website to get more people to trade. Both Bitcoin and Ethereum are used as crypto wallets.
Bounty Campaigns
We help you set up bounty programs to raise funds for your ICO. Bounty campaigns are set up for both pre-ICO and post-ICO stages to make your ICO more profitable and obtain valuable customer feedback to fine-tune your blockchain releases.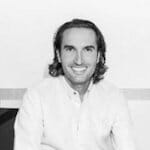 Yaniv Masjedi
CMO, Nextiva
The Single Grain team has been instrumental in providing us with forward-thinking, growth-impacting marketing support. Their expertise has helped Nextiva grow its brand and overall business.
FAQs
What is cryptocurrency marketing?
Cryptocurrency marketing revolves around better branding, website and digital platform design.
As the number of coins and ICOs increases in the market, new and existing crypto coins need to stand out. The most successful business in the space will evolve its design and marketing strategies to meet global standards. Cryptocurrency marketing must target to improve coin utilization, brand value and web presence.
How is cryptocurrency digital marketing different from traditional digital marketing?
Cryptocurrency digital marketing involves building a community of enthusiasts who are interested in your products. Social channels and content marketing play a significant role in community building.
Crypto influencer marketing is also extremely useful to drive conversations. Crypto marketing is highly selective, so greater focus is given to the buyer persona, the channels used for promotion, the storytelling approach, and the keywords used to target crypto enthusiasts.
Traditional marketing for other businesses often has several goals, such as making a sale, earning an email address, or creating brand awareness. However, for companies dealing in cryptocurrencies, the goals can be quite different. For them, a one-size-fits-all approach to digital marketing won't be sufficient.
A cryptocurrency company preparing for an initial coin offering, introducing a new product to the marketplace, or trying to sell its technology to other businesses requires a targeted and high-impact marketing strategy that's innovative and proven.
Agencies will have to rely on gathering data directly from prospects and customers to create a marketing strategy. They will also have to customize the user experience so that it is tailored as per the target audience's needs.
Therefore, in cryptocurrency marketing, teams have to consistently create high-quality content that provides value across social media and blogs to gain much greater levels of success.
What are the best crypto marketing channels?
Some of the leading crypto marketing channels are influencer marketing, PPC, PR and media outreach, community building on Telegram, content marketing, SEO, social media advertising, bounty campaigns, airdrops, programmatic advertising, email marketing, and affiliate marketing.
For starters, we don't have a one-size-fits-all marketing package. We understand that every cryptocurrency company has a different definition of success and growth, so we work with you to create a unique package for your needs, goals and budget.
We also understand the process of scaling from zero to six figures and more. Thus, our team also advises you on how to adjust your marketing strategy to meet your evolving goals. We use a combination of marketing best practices, cutting-edge technologies, and meaningful data to inform and customize our marketing strategy for your business.
Marketing in the cryptocurrency industry is unlike that of any other. Factors such as high market volatility and the newness of the technology offer unique challenges that must be taken care of to develop an effective crypto marketing strategy.
What should my initial marketing budget be to get started with crypto marketing?
Your marketing budget depends on your business goals. There is no hard and fast rule of the amount of initial investment required to get started. You can get in touch with our crypto marketing experts for an initial consultation, and we will help you decide the best budget for your crypto marketing and advertising campaigns.

Turn Your Content Marketing Into Your Money Maker Machine
Work with Us