Industries
Marketing Pros Focused on Converting Your Traffic with Cutting Edge Conversion Rate Optimization Services
SINGLE GRAIN

 provides top-tier conversion optimization services to conduct customer research, analyze data and craft messaging that maximizes your conversion rates.

There's nothing more frustrating than reviewing your analytics and seeing tons of traffic… but low conversion rates. Was the offer made too early in the customer journey? Is there a problem with the on-page copy? Is the ad copy promising something you don't deliver?

The good news is that you don't have to solve any of these questions yourself. Single Grain's conversion rate optimization services are executed by a team of experts with a proven process to diagnose CRO issues.

Whether you're a newbie or a conversion rate veteran, we can help you maximize your site's conversions.

How do we do it? We leverage months of data and both qualitative and quantitative research to drive calculated split tests that maximize your conversion rates.
OUR FOCUS:

 Converting the Leads that You Need

We've helped many companies achieve the conversion rate they need to scale their business, hit their conversion goals and increase revenue – and we can improve your growth rate, too.

The secret to our CRO firm's success is our unparalleled customer research and skilled team. While marketing tactics change frequently, the psychology of buying has changed very little over the past few decades. We've cracked the code to uncovering why people purchase.

We firmly believe that each business is unique, and no two landing pages can be treated the same. Therefore, we only offer customized proposals to qualified brands. If you aren't a match, we're happy to refer you elsewhere.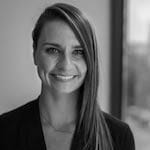 Jacqueline Foster
Demand Generation Marketing, Lever.co
Single Grain has been key in helping us generate B2B engagement across digital channels. We can count on them to bring new ideas to the table consistently and that's why we love working with them.
Just Some of Our Happy CRO Clients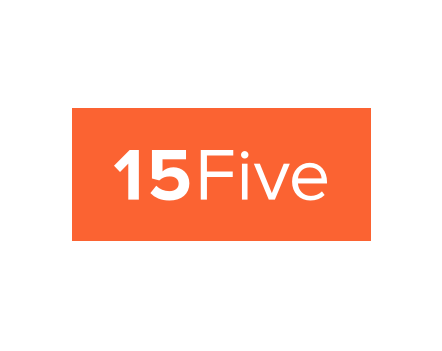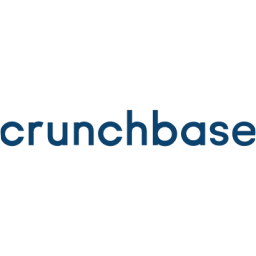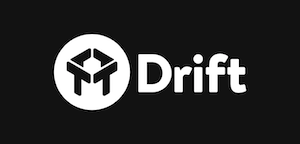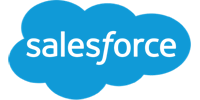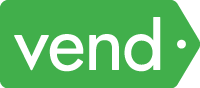 We Are Experts in

High-ROI

CRO Campaigns
When you partner with a conversion optimization services provider like Single Grain, understanding your target audience at every step of the conversion funnel is our top priority.
We start by deploying heat maps, A/B tests, and funnel analysis tools to gather an understanding of your audience's on-site behavior. From there, we get to know your target audience on a more personal level to uncover their fears, pains, and hopes. This might be a phone call, survey or conversation with a customer.
Our secret sauce is really the world-class team of CRO experts that we've hand-picked. Each person has a unique ability to combine insights from quantitative data with the nuances of customer behavior to produce incredible CRO results.
In addition, people tend to think that CRO and SEO are two separate disciplines, but the truth is that these two facets of marketing work best together. As an SEO agency, Single Grain grasps this union of marketing tactics perfectly – and we use it to our advantage for our clients.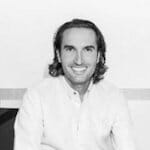 Yaniv Masjedi
CMO, Nextiva
The Single Grain team has been instrumental in providing us with forward-thinking, growth-impacting marketing support. Their expertise has helped Nextiva grow its brand and overall business.
FAQs
How are you different from other CRO firms?
We understand conversion rate optimization in a variety of different industries, not just the agency website. From selling our own enterprise-level software and online marketing courses, we've had the liberty to experiment in various fields and understand the secrets of conversion optimization services.
While no two clients are the same, we've developed a framework that can be molded by our CRO specialists to fit your particular situation. Some of our clients have seen first-hand how this framework, coupled with decades' of industry experience, has helped maximize their conversions.
Finally, our CRO team is just one branch of a full-service digital marketing agency. As most customer journeys involve multiple channels, such as Facebook Ads, SEO, email and social marketing, it's important that the conversion rate team have other channel specialists to collaborate with while building your CRO strategy. All these marketing channels work together to bring you new customers – and we understand how to make that happen!
Whether you're trying to increase demo or email sign-ups, calls or freemium trials, we've done it for others and we can do it for you.
Do you offer any guarantees?
While we can show you plenty of case studies of how we've helped increase the conversion rate of other companies, we do not offer any guarantees. Guaranteeing any specific marketing result is unrealistic, as there are many variables that are just out of our control.
However, you can expect VIP customer service, world-class talent, and a blueprint customized and executed specifically for your situation.
How do you measure success?
Our success is measured by your company's success and we only use our clients' goals as KPIs. During the discovery call, we can discuss what your current problem is and what your conversion goals are. We can also give you an estimate of how realistic your goal is prior to starting the project.
How much money should I expect to spend per month on effective conversion rate optimization?
Every company that comes to us has a unique situation, and we're committed to providing only customized solutions designed to fit your specific needs. Therefore, it's difficult to estimate how much it will cost.
However, the cost is largely impacted by the size of your project and the resources it will require from our team. For example, enterprise companies with multiple, complex funnels and hundreds of thousands of visitors usually spend a lot more than a startup with a straightforward landing page.
For a free consultation, click the orange button below!

Turn Your Content Marketing Into Your Money Maker Machine
Work with Us