Podcasting has surged in popularity over the past couple of decades, and so have podcast challenges.
Offering a unique alternative to traditional talk radio, podcasts are an engaging way to connect with audiences. Having delved into the realm of podcasting with our Marketing School podcast, we can vouch for the relevance of this type of media. 
But let's not kid ourselves — podcasts can be tough. They require a lot of diligence and the returns can take a while to manifest.
In this post, we're going to cover some of the biggest podcast challenges that brands face when trying to build up their audience community via an audible format. We'll cover common pain areas and things you can do to navigate through them.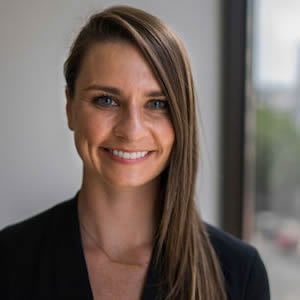 Jacqueline Foster
Demand Generation Marketing, Lever.co
We can count on them to bring new ideas to the table consistently
The Love-Hate Relationship with Saturation
Picture this: You're excited about creating your own podcast and ready to share your expertise and passion with the world.
However, as the podcasting landscape has grown, it's become incredibly crowded. There are well over a 600 million blogs on the internet, but there are only about 5 million podcasts: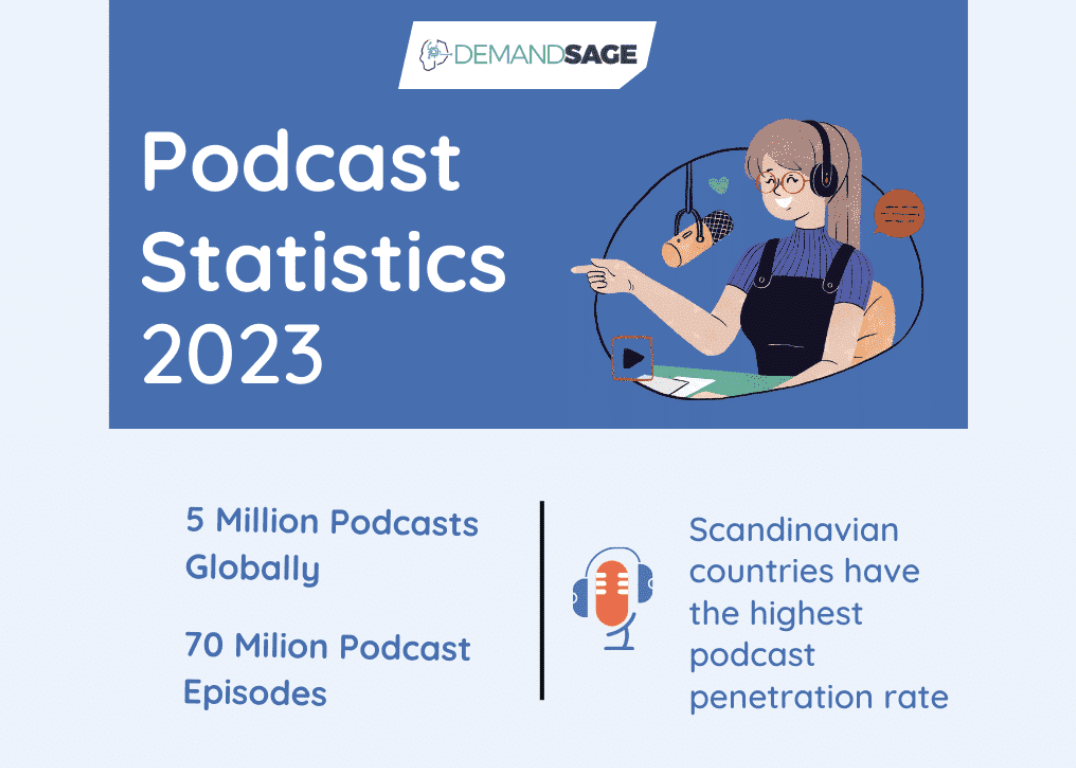 There may be far fewer podcasts than blogs, but that doesn't change the fact that it's difficult to stand out in this sea of audio content.
The challenge lies in getting noticed amid the influx of business podcasts, interview-based shows, and specialized niches. Standing out requires creativity, unique angles and, sometimes, a bit of strategic promotion. 
You have to realize that podcasts are harder to process and retain than written or visual media.
People tend to only retain about 10% of what they hear, 20% of what they read, and 80% of what they see:
Knowing that, it becomes a bit more believable that blogs are twice as effective over podcasts. Which poses an interesting question for podcasters: Is it all worth it to begin with? 
Well, the good news is that it's not impossible. Engaging content, well-defined target audiences, and the right partnerships can help you rise above the noise and generate solid community engagement and even revenue growth from your podcast.
Dive Deeper: How Much Work Does It Really Take to Build a Popular Podcast?
From Conversions to Community
Another hurdle that often surprises aspiring podcasters is the difference between driving conversions from a podcast compared to a website. In the early days, podcast advertising was a goldmine for conversions. But, as the nature of how much and how often people consume podcasts, the potency of podcasts continues to evolve. 
Consider the last three years. We've just come out of a global pandemic that flipped everything on its head, including the way we consume media. All of a sudden, workers are going remote, meaning that commuting declined substantially.
And can you guess what else declined with a reduction in travel and commuting? Yup – listening to podcasts.
While podcast ads were once highly effective and yielded impressive conversion rates, the landscape has changed. Costs have risen, and the once-stellar conversion rates have dwindled. 
However, this doesn't mean podcasting lacks value. Podcasting is now more about community-building and branding than direct sales. It's a platform where trust is fostered, and authentic connections are made — a realm where branding plays a pivotal role.
Short-Form Everything
Because fewer people are listening to podcasts than they did ten or even years ago, it creates a new demand structure, one that closely mirrors the way viral video content is being consumed. 
People are wanting things fast and now. It's because people can skim through a fifteen-hundred word blog post in about two or three minutes and get all of the necessary information they need before moving on to the next thing. The same is true with short-form video, which is fast-becoming one of the preferred types of video content right now.
Our Marketing School podcast used to run 30-to-45-minute episodes, sometimes close to an hour. But our audience kept asking us for shorter snippets of content that they could digest quickly, so now they're 5-7 minutes: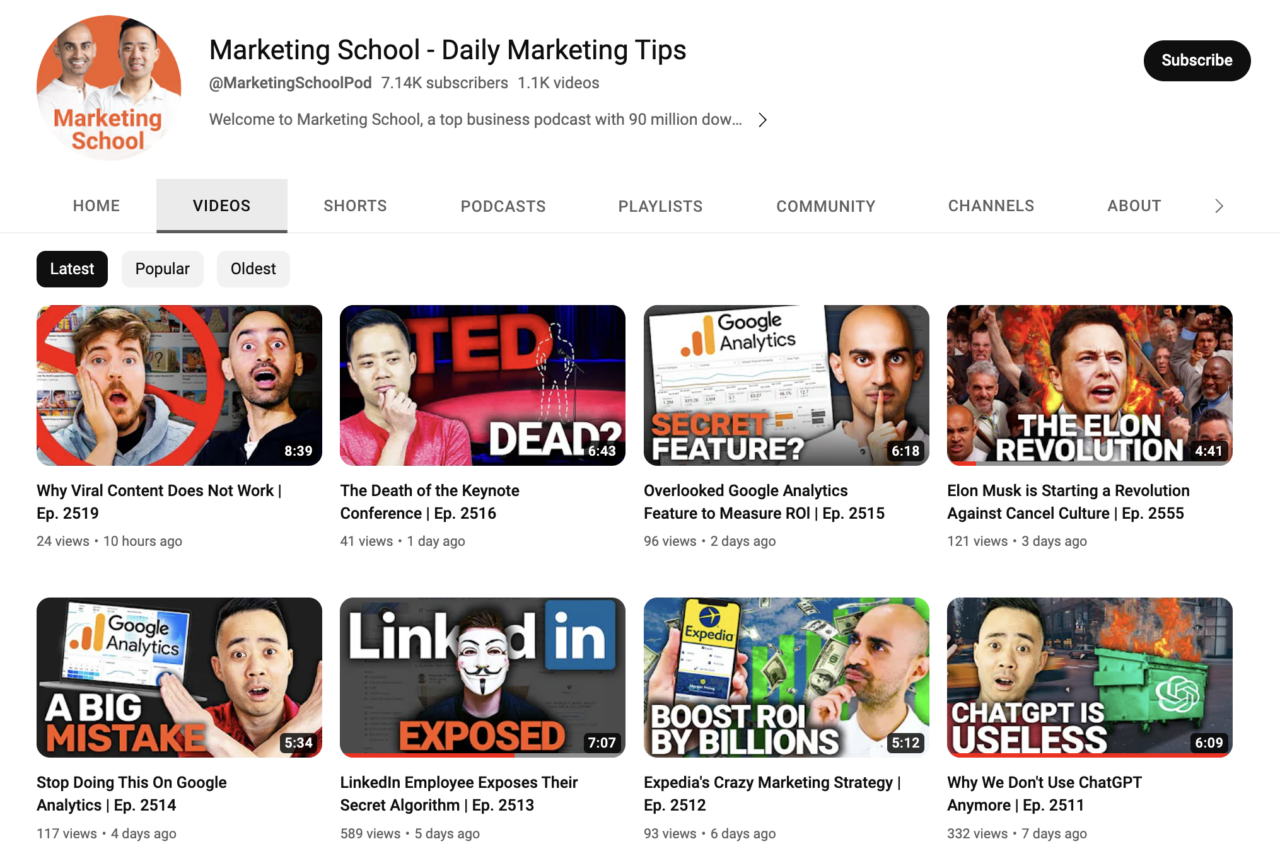 And, if they had the time or desire to listen to more, they could always binge five or ten episodes in a row and get the equivalent of an hour long episode. 
Dive Deeper: 9 Podcast Trends You Can't Ignore
Collaboration and Cross-Promotion
Teaming up with other podcasters or leveraging established podcast networks can significantly boost your reach. Platforms like HubSpot's podcast creator network exemplify the power of such collaborations. 
By tapping into shared audiences, you can expose your podcast to new ears and potentially gain traction more quickly.
However, reaching the pinnacle of podcasting success — being in the top 1% with 4,000 downloads per episode — is no small feat. 
Yet, it's achievable with dedication and persistence. As podcasting growth continues, it's crucial to keep an eye on industry reports to stay updated on trends and insights.
The Role of Branding and Storytelling
One aspect that podcasting excels at is building strong connections. Just as you might feel as though you know, like and trust podcast hosts you regularly listen to, the same can happen when you host your own show. 
Engaging storytelling, authentic conversations, and a consistent voice create a bond between you and your listeners.
This bond can lead to remarkable benefits for your brand. While direct conversions might be a bit trickier, the trust you cultivate through your podcast can shorten sales cycles and open doors to unexpected opportunities. 
People feel a personal connection with podcast hosts, making them more likely to engage with your brand on a deeper level, which is why we keep up with it. It's a supplementary community-building strategy that generates positive connections.
The Marathon, Not the Sprint
In the world of podcasting, patience is truly a virtue. It's easy to become discouraged when growth seems slow, but it's important to remember that building a loyal audience takes time. 
On average, it can take anywhere from six months or more to start gaining traction with your podcast. Patience and consistency pay off, and after about five years, you might find yourself achieving that much-sought-after escape velocity with your vocal media content.
Dive Deeper: Audio SEO: The Complete Guide to Ranking Your Podcast Successfully
Last Word on Overcoming Podcast Challenges for Your Brand
Podcasting problems and solutions go hand in hand. While the challenges are undeniable, they're not insurmountable. As someone who has embraced podcasting for nearly a decade, I can confidently say that the journey is worth it. The relationships you build, the trust you establish, and the communities you nurture are unparalleled.
So, if you're contemplating stepping into the world of podcasting, let this be your clarion call. Embrace the saturation with creativity, forge alliances through collaboration, and let your authentic voice resonate. 
While coping with podcasting obstacles might not be a cakewalk, it's a journey that promises growth, connection, and the potential to carve out your own remarkable space in the podcasting universe.
If you're ready to boost listener engagement, Single Grain's

podcast experts

 can help!👇
Repurposed from our Marketing School podcast.