We're Looking For Interns! | Design Research | Editorial
Want to grow your organic traffic by 20-100%? We built ClickFlow, a suite of SEO tools designed to increase your organic rankings and scale qualified traffic for your website. Click here to learn more and get started.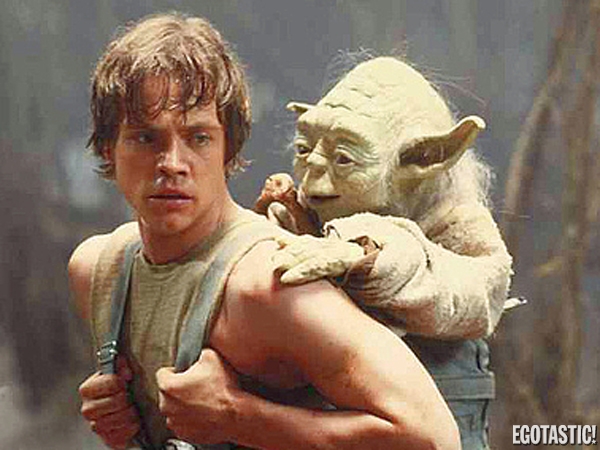 Single Grain believes that internships should be equally beneficial for the intern as it is for our company. We maintain  constant loop of feedback and training throughout the internship while providing the opportunity to apply the new lessons and skills in real scenarios. We're current looking to fill two internship positions with our content marketing team
Design Research Intern
This position is a part-time and unpaid with the potential for advancement to a paid position upon completion.
Single Grain is looking for a Research Design Intern to join our team for the Fall of 2013. During this time, you will gain experience in creative ideation, quantitative and qualitative research, graphic design, creative direction, client management, and digital writing, editing and publishing.
This person should be interested in the research and design process, and enjoy seeing a project through to the end. They can handle and prioritize a diverse workload to meet any and all deadlines and are quick on their feet when it comes to sudden changes in plans. You should be passionate about visual storytelling and should understand how design and data can work together.
You should be embedded in the world of digital marketing –specifically in content– and should have a basic understanding of the current trends and technologies in the industry, i.e. blogging, infographics, motion graphics, viral content, ebooks/whitepapers, and anything and everything else that exists in the digital world.
Requirements: 
Have the necessary equipment to do the job i.g. computer, internet, design tools, etc.
Some education or experience in design
Unrivaled Communication Skills
Able to provide examples of related work/projects
Understanding of the web and web culture
Bonus points:
Passion For Learning
Design background
Proofreader extraordinaire.
Avid writer
Deductive reasoning pro
Knowledge of super heroes
Things We Are Not Looking For:  
Fun haters
Idea crushers/Creativity killers
Mediocrity
People who say "Good enough."
Tech haters
Naysayers
Blamers
If it sounds like you might be a good position please email a resumé, portfolio (if you have one), and the top 3 reasons you want this internship to [email protected] with the headline "I'd Research That"
Editorial Intern
Single Grain is seeking an entry-level editorial intern to work part-time (20 hours/week) on the Content Marketing team. This is an unpaid internship with the potential to advance to a paid position upon completion.  
Strategic Objectives: Assist the Editorial Manager  to create exceptional website content according to client publishing schedules.  Handle administrative responsibilities needed to facilitate the smooth operation of client digital marketing campaigns.

Primary Activities and Responsibilities:
Editing Client Content: Edits blog post content created for clients to finished draft status.  May involve fact-checking, suggesting substantial revisions and correcting for style, content, grammar and clarity.
Client Blog Management: Uploads finished blog posts to client blogs.  Sources images using a variety of provided resources or coordinates with Single Grain design team to develop custom graphic content.  Optimizes posts for SEO in accordance with guidelines provided.
Administrative Support: Assists the Content Marketing team in an administrative capacity as needed.  May include small amounts of writing, coordinating content approval with clients and other tasks to be determined.
Accountability: Responsible for completing work in a timely manner in order to meet client publishing deadlines.  Reports to the Editorial Manager.
Ideal Candidate: The right person for the job will:
Have one to three years of experience as an editor who's confident kicking written content into shape.
Have a deep understanding of how writing for the web differs from other mediums.  Know how to leverage web writing styles to move the needle on client business objectives.
Be highly organized with tremendous attention to detail. Be anal retentive about meeting client publishing deadlines.
Be able to work quickly and efficiently, yet thoroughly.  Be able to work "hands off" and take charge of assigned tasks.
Have past experience working with the WordPress CMS (knowledge of the Yoast SEO plugin is a bonus).
Bonus Points: 
Hold (or be working toward) a Bachelor's Degree in interactive media, journalism, communications, English, marketing, or advertising.
Have past experience working in a digital marketing environment.
Experience working with the WordPress CMS
Located in San Francisco, Los Angeles, Minnesota (or have prior experience working remote)

Knowledgeable about super heroes.
Expectations:
To excel in this position, you'll need to be highly organized and extremely deadline-oriented. You'll be a hungry learner with a passion for the digital marketing industry and how website content can help a business to grow online.  You'll be ruthless with your digital red pen, but also open to feedback on how to improve your skills to better meet our clients' needs.
Things We Are Not Looking For:  
Fun haters
Idea crushers/Creativity killers
Mediocrity
People who say "Good enough."
Tech haters
Naysayers
Blamers
If you read this entire job description and you feel like you're the gal/guy for the job, email your résumé to [email protected]  Finalists for this position will be asked to write and/or edit a test article to gauge your skills.  Anticipated start date of November 1st, 2013. (Sooner if possible)