5 New Features Exclusive to the New AdWords Interface
If you are using the new AdWords experience regularly, you might have noticed a couple new features on the interface that aren't available in the old version of AdWords.
Since early last year, Google has been rolling out the new interface to more advertisers and hopes to make it available to everyone by the end of 2017. If you have access already, it's still possible to navigate between the current and new interfaces.
Since some of the latest features are hidden, so you might not have seen them yet. Here's a list of useful new features that are exclusive to the new interface.
Recent News: Facebook Video Re-sharers Lose Access to Certain Metrics
Promotion Extensions
Promotion extensions let you show and link to specific offers in your text ads. The new promotion extension, only available in the new UI and beta version of the old UI, has a tag icon to make it stand out. Here's the set up: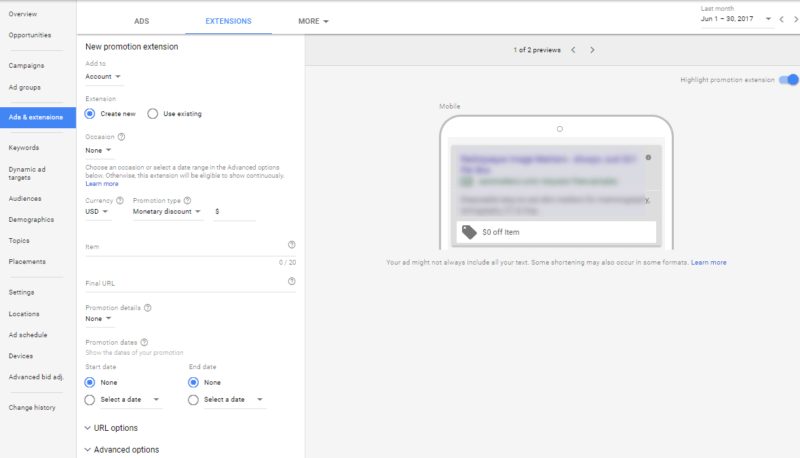 Household Income Targeting in Search
While the old AdWords interface only allows for household income targets through location targeting, the new interface allows for reporting and targeting in search. You can access it through the Demographics tab on the new UI.
It also features an on-page chart that makes it easy for you to evaluate the performance of your campaigns against household income segments. You can set bid adjustments at the campaign or ad group level.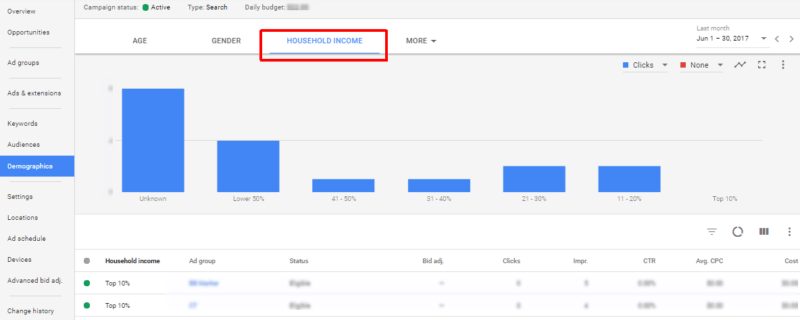 Recent News: Quora's New Ad Platform Receives Positive Feedback from Advertisers
Audiences Page
The new Audiences page, which was teased at Google Marketing Next, offers a single place for managing audience targeting and optimizations.
There's also new terminology used in audience targeting:
"Target and bid" is now "Targeting"
"Bid only" is "Observations"

Related Content: New Google Attribution Tool Helps You Evaluate Your Marketing Campaign
N-Grams
On the Searches box, under the campaign Overview, you'll see a Words tab that provides an n-gram view of the words in the search terms that triggered the ads in your campaign. The darkness of the border around a word or phrase suggests the number of impressions – the darker it is, the more impressions it received.
To reveal the impressions, clicks, and conversions of a word or phrase, hover over it and you'll see a pop-up with the details. This makes it easier to analyze the performance of words or phrases across a broad set of queries.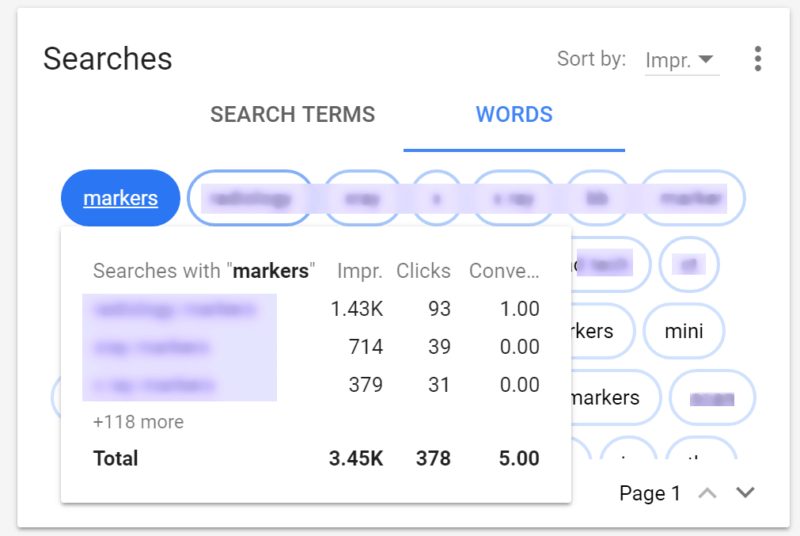 Call Bid Adjustments
Google has also announced bid adjustments for calls. You can use this feature to determine how often you want call information to show up in mobile search campaigns. The bid adjustment range is -90% to +900%.
The feature appears under Advanced Bid Adjustment at the campaign level.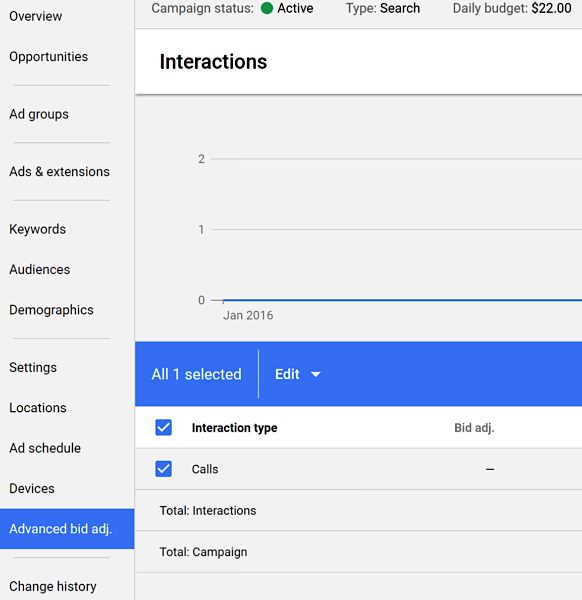 More Features Coming Soon
In preparation to rolling out the full-fledged new AdWords experience to all advertisers, Google will continue to release new features over the next couple of months. These features range from allowing you to evaluate the performance of all your landing pages from a single dashboard to custom in-market audiences in Search campaigns to and Google Attribution.